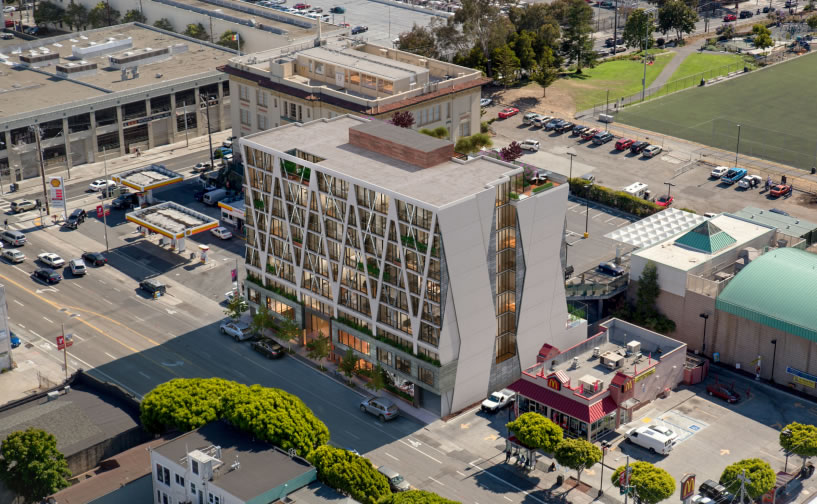 Plans for a modern nine-story building with 70 condos to rise at 346 Potrero Avenue are slated to be approved by San Francisco's Planning Commission this afternoon.  The development would replace the current car wash and billboard which are sandwiched between the Shell station and McDonald's at the intersection of 16th Street.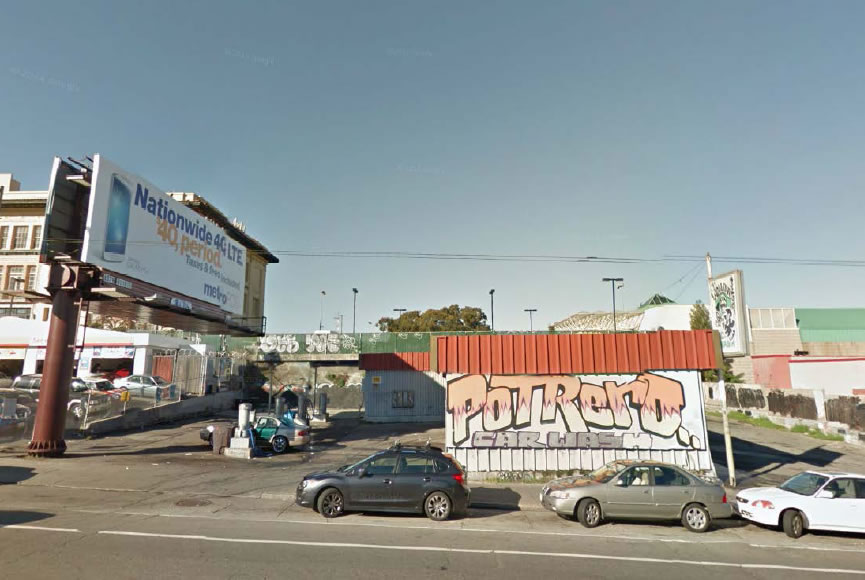 In addition to the condos, eleven of which would be Below Market Rate (BMR), Trumark Urban's proposed project includes 1,600 square feet of retail space on the ground floor along Potrero, 43 parking spaces in an underground garage, and 5,000 square feet of open space at the rear and roof of the building, facing west.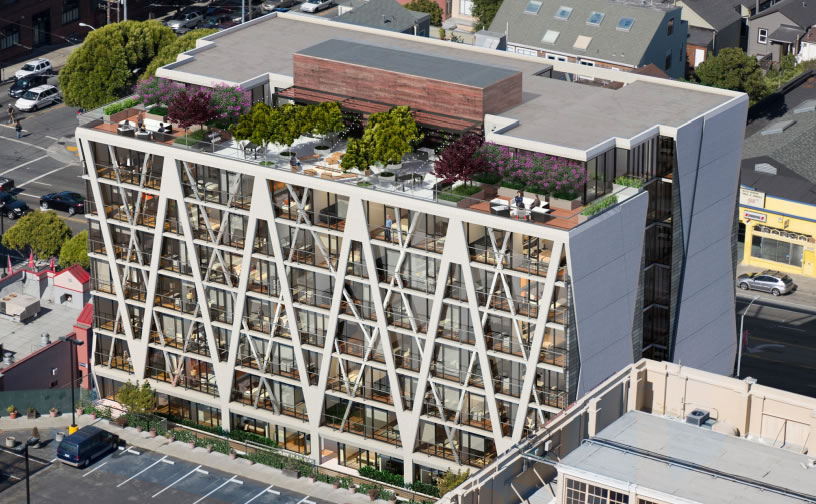 Designed by Handel Architects, the 85-foot-high building will cast some shadows upon the adjacent Franklin Square soccer field for about an hour in the morning before 10AM.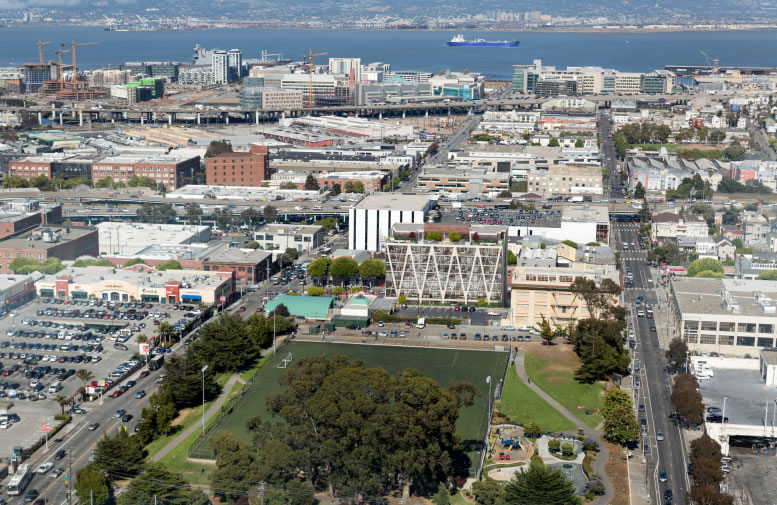 That being said, San Francisco's Recreation and Park Commission has determined that the new shadow, which wouldn't reach the children's playground, would not be adverse to the use of the park, a finding which should be affirmed this afternoon and allow the development of 346 Potrero to proceed.