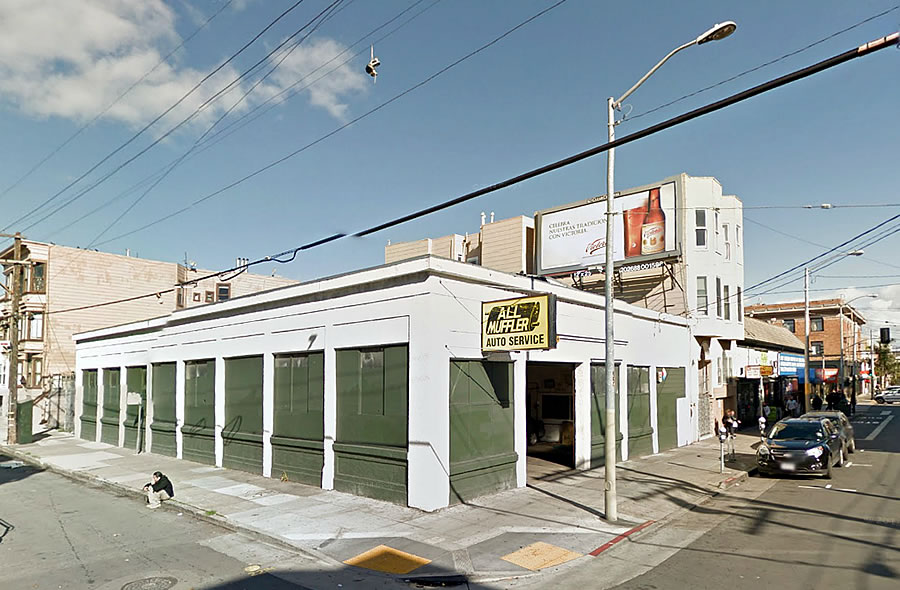 Plans to demolish the All Muffler auto shop and construct a five-story building with 16 condos over a garage for 8 cars and a ground floor retail space on the corner of 18th and San Carlos are close to becoming a reality.
As designed by Sternberg Benjamin Architects, the 3420 18th Street development would reach a height of 55 feet with a 2,000 square foot rooftop terrace.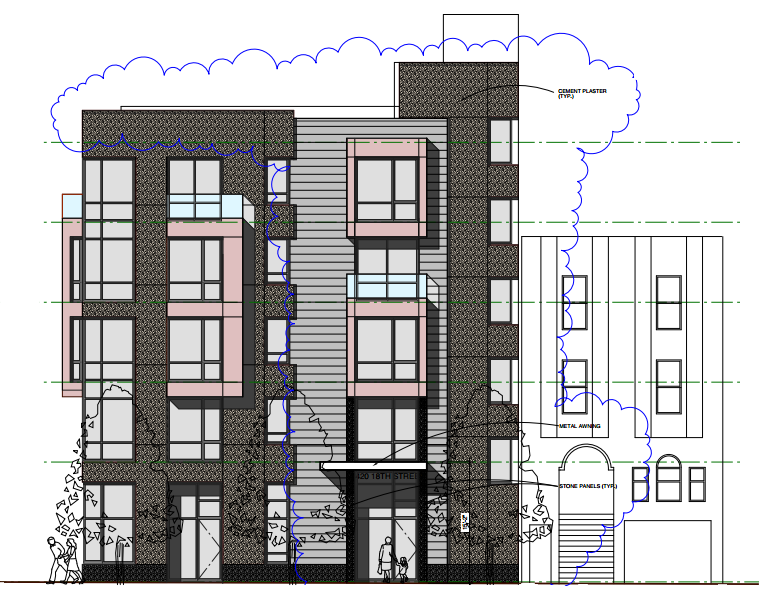 The terrace would serve as the primary open space for the building versus a rear year as required by code and for which a variance has been requested.  A variance for the proposed entrance to the garage along Carlos has also been requested as it is only 23.75 feet from the 18th Street façade while a minimum of 25 feet is required.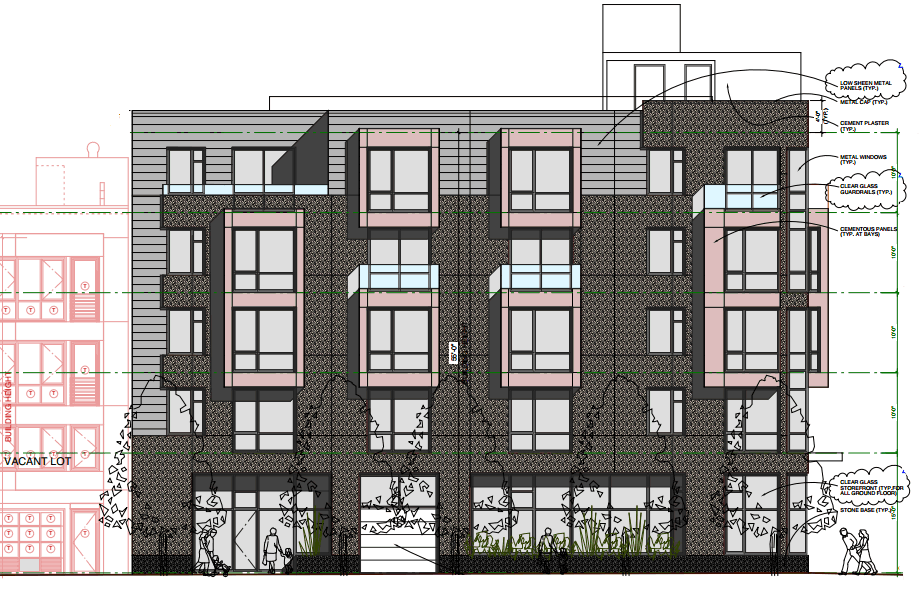 San Francisco's Zoning Administrator is slated to either approved or deny the two variances for the Mission District development to rise next week.