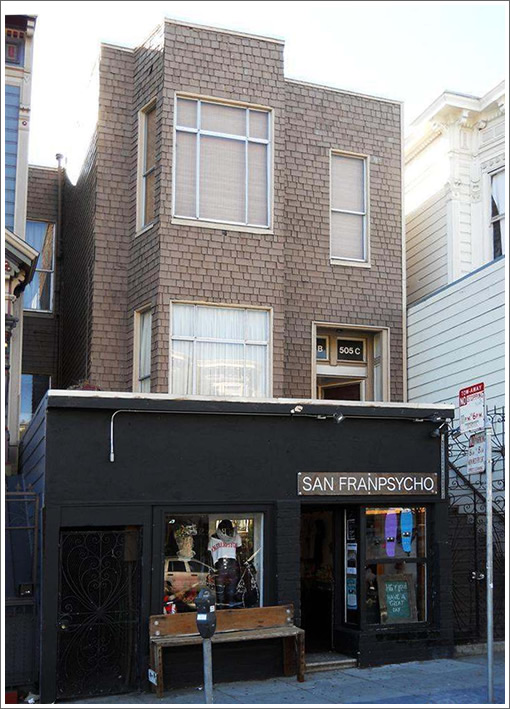 It's time to either thank or curse the French American International School which is under construction at 1155 Page Street, the former site of the Florence Martin Child Care Center.
Fielding an official request for determination as to whether a Medical Cannabis Dispensary (MCD) could be established at 505 Divisadero Street, three doors down from Fell and currently home to San Franpsycho, had it not been for the school which will be within 1,000 feet of the property, San Francisco's Zoning Administrator would have likely determined that an MCD would have been permitted versus having just determined that it's not.
dispensary point of sale. With more dispensaries and cannabis clinics opening their doors, there are more places for people to get their medical cannabis cards – Learn more about cannabis clinics and the medical cannabis card.
Although the dispensary is not going to be allowed here, and at the moment you cannot buy medical cannabis online despite there being places similar to this online dispensary canada. As medical marijuana dispensaries are useful for anyone who suffers from ailments such as chronic pain, businesses who have a licence in this industry have found that with the use of technological devices such as dispensary point of sale software can play a large part in a businesses success. Seeing as there is a lot of competition in this field, it makes sense to keep up to date with the changes. All this information may be most useful to you if you are considering creating your own cbd brand.
You can however buy CBD oil, just like chill tonic CBD oil, which has also been found to help with a wide range of medical conditions, if you would like more information about CBD oil to see if it can benefit you or anyone you know then go to ctfocbdonline.com/.