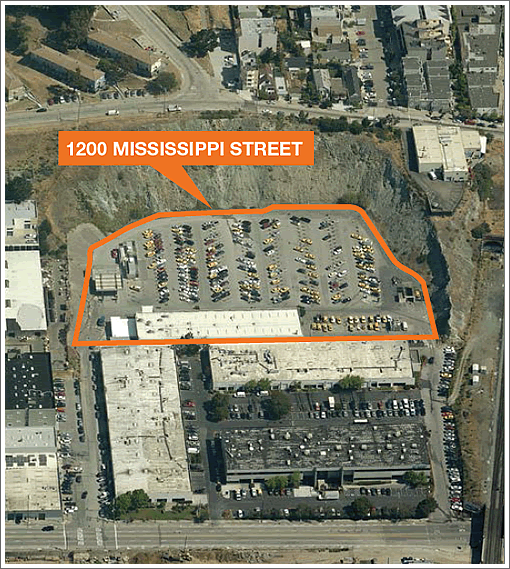 With revenues for taxi companies in San Francisco having dropped an estimated 30 percent over the past year thanks to "ridesharing" startups such at Lyft, Sidecar and UberX, and land values rebounding (thanks to startups such at Lyft, Sidecar and UberX), the largest cab company in the city, the Yellow Cab Cooperative, has quietly put its six-acre headquarters and parking lot at 1200 Mississippi Street on the market and is offering to deliver it vacant.
The parcel at the southern base of Potrero Hill between 25th Street and Cesar Chavez is currently zoned for Production, Distribution and Repair (PDR) which generally prohibits the building of housing, large office developments or large-scale retail but could support light industrial, small scale retail, office or entertainment uses. A tennis club with 31 courts had been proposed to be built upon the site back in 1974, well before the Yellow Cab Cooperative took control.
San Francisco's Yellow Cab Cooperative is seeking $16,000,000 for the six-acre site with Kidder Mathews handling the offering. No word on the Cooperative's next move.