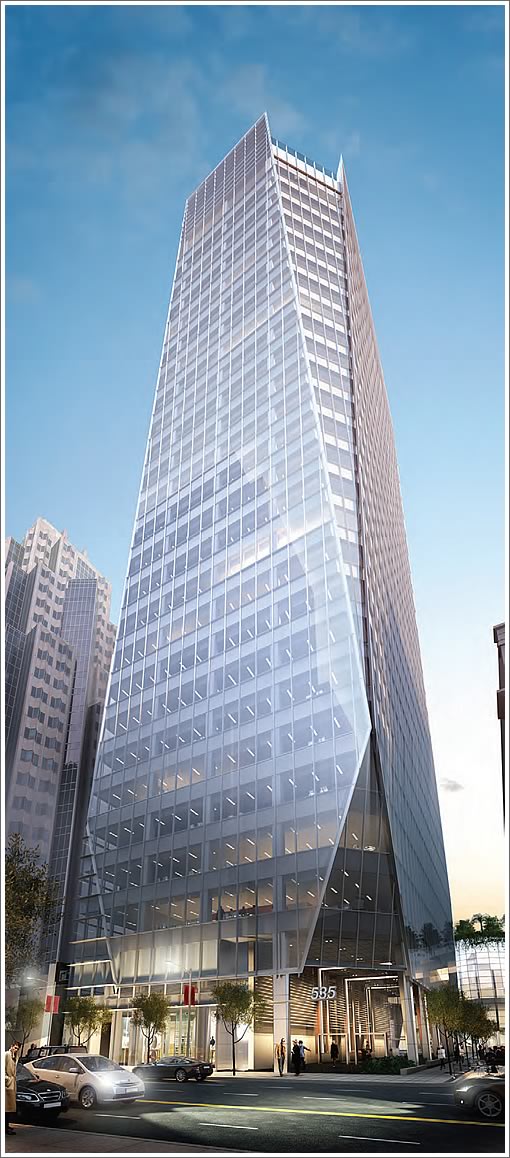 With the construction of the 27-story office tower at 535 Mission Street slated for completion in 2014, this week San Francisco's Planning Commission will get their first peek at the two proposed works of art to fulfill San Francisco's One Percent for the Arts requirement.
The first piece is a sculptural composition of bronze, copper and steel by Anton Josef Standteiner to be installed at the corner of Minna Street and Shaw Alley. Entitled "The Band," Standteiner's piece consists of four separate sculptures representing members of a music group with each sculpture measuring approximately 10 feet in height: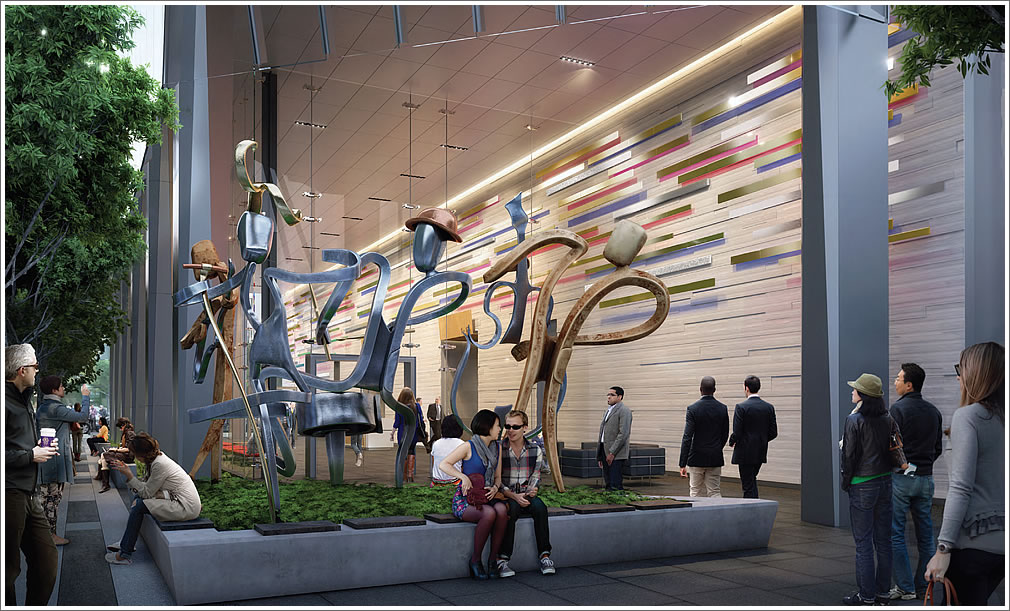 The second work of art is a linear piece of dichroic and mirrored glass mounted to a stone backing. Gordon Huether's "Applique Da Parete" would be mounted within the lobby of 535 Mission Street with portions extending outdoors beyond the glass curtain wall of the building: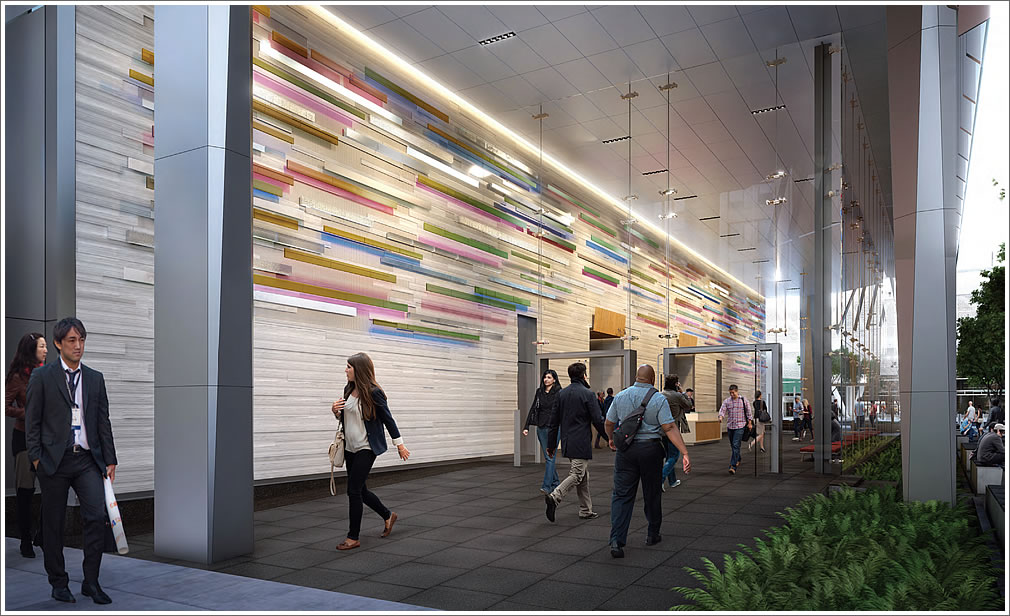 Both artworks are intended "to enliven and engage Shaw Alley," the public right-of-way next to the Salt House which will be closed to vehicular traffic and upgraded with paving, lighting, and landscape treatments to serve as a pedestrian linkage between Mission Street and San Francisco's new Transbay Transit Center which is slated to open in 2017.