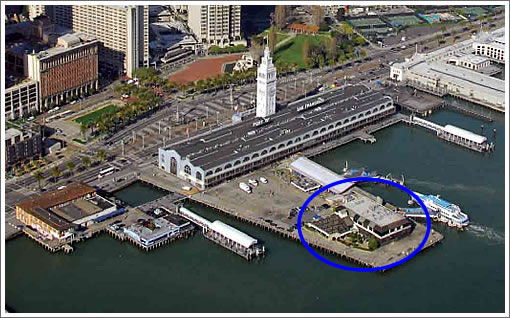 With plans to expand and improve San Francisco's Ferry Terminal in the works and Sinbad's days numbered, a number of readers have wondered what's to happen to One Ferry Plaza, the 18,300 square foot waterfront building behind the Ferry Building. We now have the answer.
According to the Business Times, the Tom family which is a little more than halfway through their 66-year master lease for the former World Trade Club building has engaged Kidder Mathews to market the property, seeking to attract "a major international restaurateur that could do north of $20 million in annual sales."
One Ferry Plaza is currently subleased to a Thai restaurant on a month-to-month basis.