Listed for $6,500,000 in May and reduced to $5,995,000 in June, the three-bedroom penthouse atop the new three-unit "Jackson Place" development is in contract to be sold.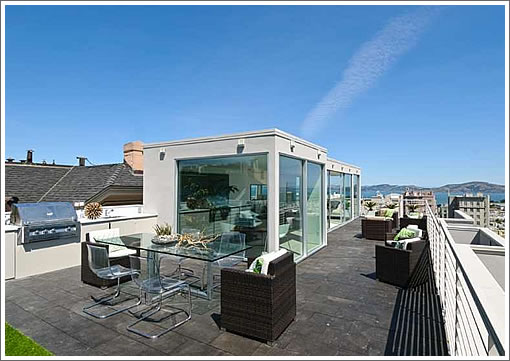 Atop the two-level condo, a glass enclosed pent room opens to a terrace with an outdoor kitchen, barbeque, and a patch of synthetic green: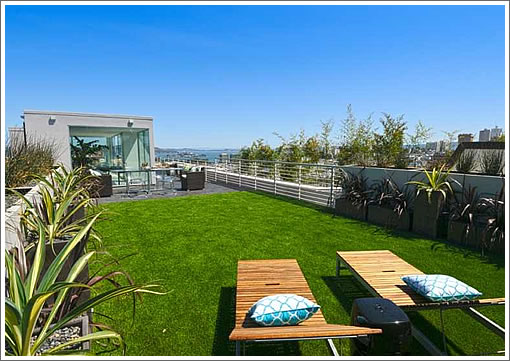 Designed by Riaz Taplin of Artthaus, the 2064 Jackson Street condo features three bedrooms, two and one-half baths, two parking spaces, keyed elevator access, and "full concierge services," hence the HOA dues of $1,985 per month.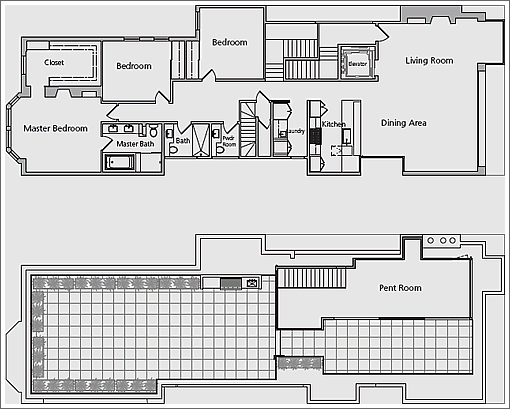 The unit was purchased for $1,875,000 at the end of 2011 prior to being rebuilt and expanded to become the penthouse atop Jackson Place.
We'll let you know when and at what price the condo closes escrow. The other two three-bedrooms below sold for $3,995,000 and $4,000,000 last month.
∙ Listing: 2064 Jackson Street (3/2.5) – $5,995,000 [sfproperties.com]