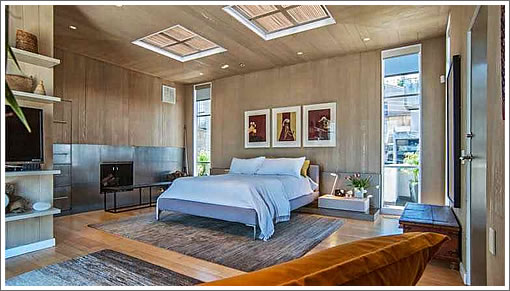 Designed by William Wurster and built in 1961, the modernist Russian Hill home at 2424 Jones Street was remodeled in 2007 with a top floor master suite and awarded the design of the year by the American Institute of Architects.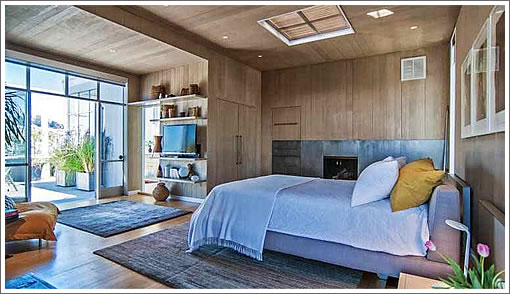 On the first floor, a guest suite is hidden behind a sliding door off the living room.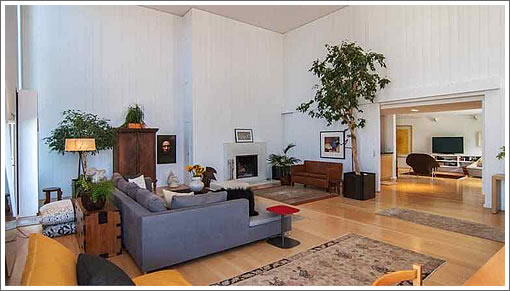 On the middle floor, a modern kitchen and dining room open to a deck of their own: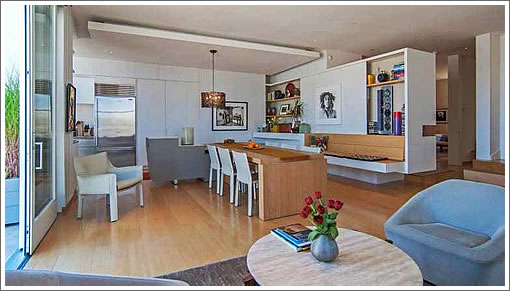 And at the base of the building, the one-bedroom guest apartment isn't too shabby either, with a separate garage and entrance at 45 Houston Street.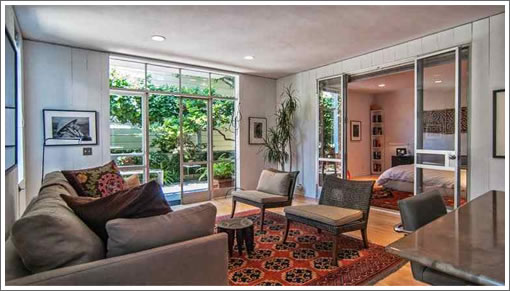 On the market and asking $5,995,000 with 4,998 square feet and views.