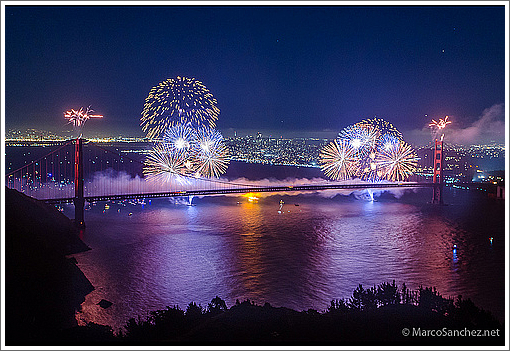 Jack Balestreri passed away at the ripe old age of 95 last year, a month before the 75th anniversary of the Golden Gate Bridge (as captured above by Marco Sanchez). Jack was believed to have been the last living survivor of those who built the bridge, having been hired in 1933 when he was only 17 years old.
Following his concrete work on the bridge's south tower and San Francisco anchorage, and paid for with his wages, Jack built the Carolina Street stairway aside his old home on Goat (a.k.a. Potrero) Hill, connecting the Carolina Street cul-de-sac with 20th Street.
Next week, a city ordinance naming and recognizing the Carolina Street stairway as "Jack Balestreri Way" takes a step closer to being approved and implemented.
Have a great and safe 4th of July and hopefully long weekend, we'll see you on the 8th.