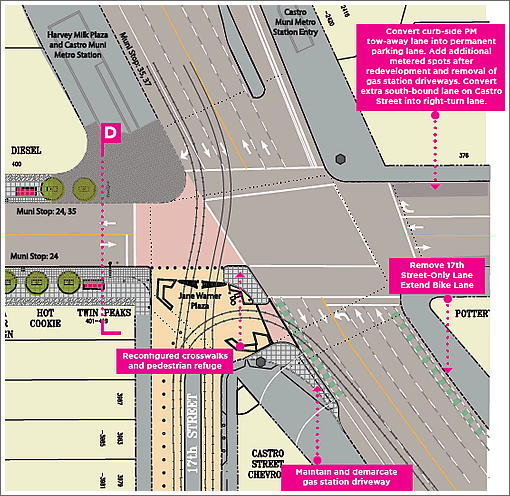 Slated to start construction in January 2014 and last ten months, the final design concept for the Planning Department's Castro Street Makeover project will be unveiled at a community open house tomorrow from 7 to 9 pm at 2278 Market Street.
The makeover includes the widening of sidewalks; addition of street trees, landscaping, and lighting; and improved intersection safety between Market and 19th Streets.
Based on vetted design concepts and community input, expect the final plan to include the reconfiguring of the crosswalk at Castro and Market Street so that it is aligned with Jane Warner Plaza and bulb-outs on the corners of Castro and 18th Streets.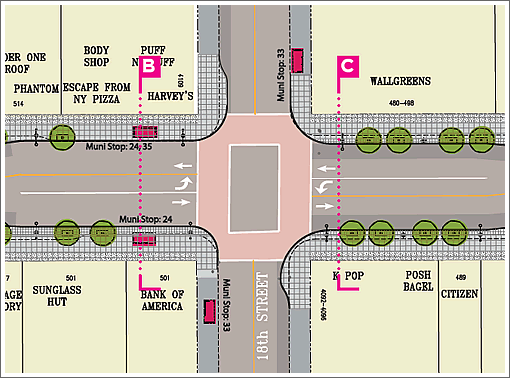 A mid-block bulb-out and mini-plaza in front of the historic Harvey Milk Residence and Castro Camera Shop site is also expected to make the final design cut: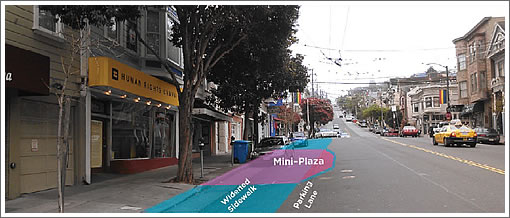 ∙ The Castro Street Design Project And Public Workshop [SocketSite]