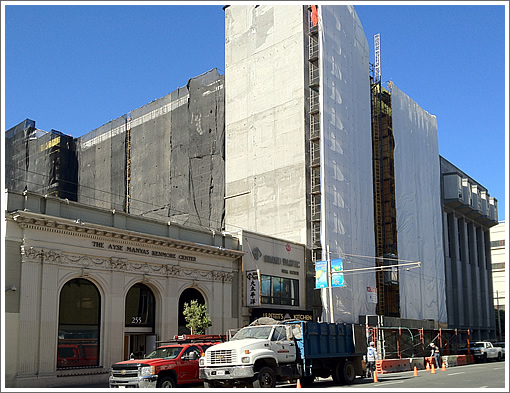 The redevelopment of Channel 7's old West Coast broadcasting building site at 277 Golden Gate Avenue is nearly complete with the Tenderloin development between Hyde and Leavenworth slated to hit the market as "The Lofts at Seven" this July.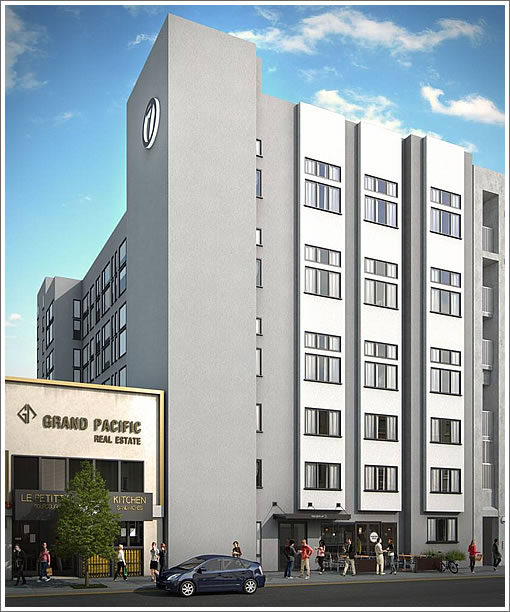 With 88 rental units, The Lofts at Seven's offering will inlcude 31 studios, 12 junior one-bedrooms, and 45 split-level one-bedroom lofts with 18-foot ceilings: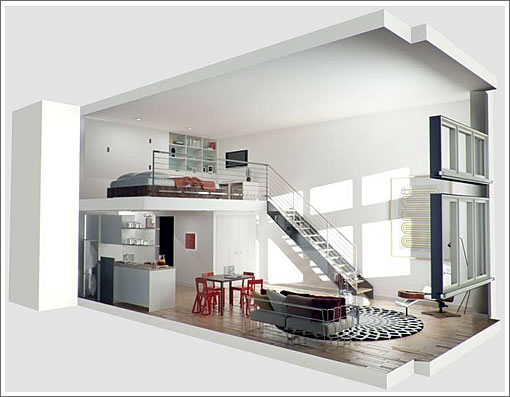 Studios range from 275 square feet to 450 square feet, junior one bedrooms from 400 to 525 square feet, and one bedroom lofts from 400 square feet to 850 square feet. A 6,500-square-foot roof deck will be outfitted with an outdoor cinema, barbeques, and fire pit.