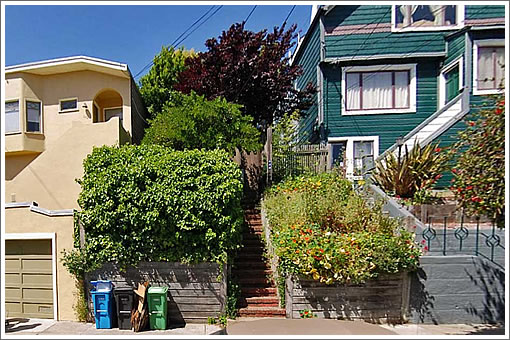 As we wrote about 680 Douglass back in October of 2011:
Purchased for $729,000 four months ago, the 610 square foot cottage at 680 Douglass over in Noe Valley sold for $1,195 per square foot!
Okay, so perhaps it wasn't the cottage that was being valued as much as the lot. And next week, San Francisco's Zoning Administrator will review a request to raise a three-story over garage single-family home on the front of the RH-2 zoned lot, twenty-two feet from the existing cottage…
The cottage has since been renovated. And the new four-level Noe home has been built.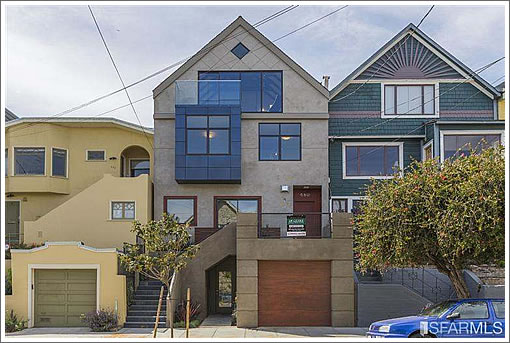 Between the two buildings a landscaped garden and deck was constructed and onto which the kitchen and dining room of the new house spills by way of an accordion glass wall: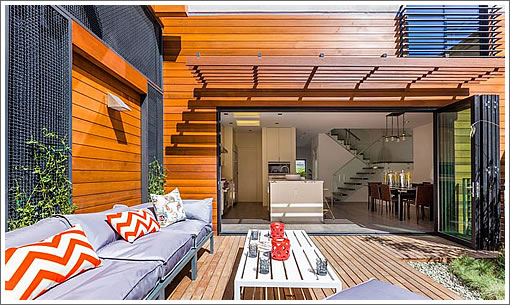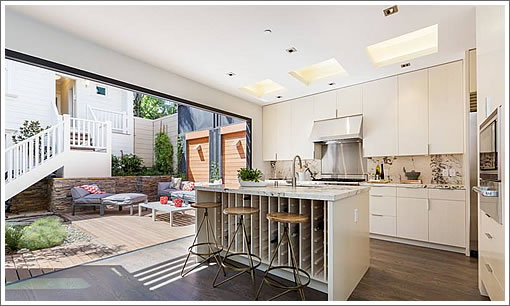 With a total of five bedrooms, five baths, and 3,600 square feet between the two, the new Noe home and cottage are now on the market and listed for $3,195,000 or $888 per square foot of total living space, including the master suite on the new house's top floor.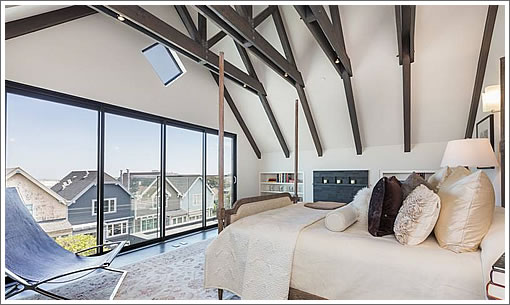 ∙ Listing: 680 Douglass (5/5) 3,600 sqft – $3,195,000 | Floor Plan [680douglass.com]
∙ The Stories Behind (Or Rather In Front Of) The Sale Of 680 Douglass [SocketSite]