As we first reported last month:
Frank and Frances Alioto purchased the 9,500 square foot Pacific Heights house at 2898 Vallejo Street in 1973 for $225,000 following its use in the filming of The Towering Inferno, serving as the mansion for Richard Chamberlain's character Roger Simmons, the cheapskate electrical engineer who cut corners and was to blame for the tower's fire.
Frank passed away in 1994. And with Frances' passing this past November, the estate is now bringing the five-bedroom Beaux-Arts home with five full baths and a five car garage to the market for $16,500,000.
With a tax basis of $439,219, the total property tax bill for 2898 Vallejo was $5,205 in 2011. A sale at asking would likely increase the annual bill to around $193,000.
Last night 2898 Vallejo was officially listed and interior photos just went live: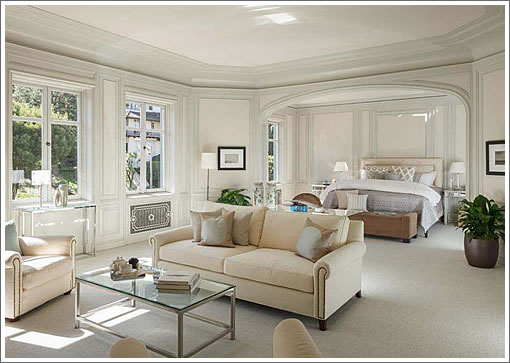 Feel free to take a peek inside and check out the views.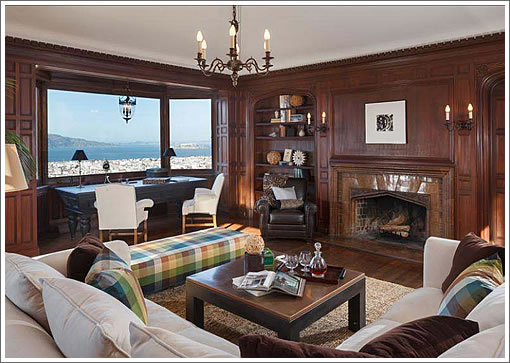 Don't forget the floor plans with an estimated 8,945 finished square feet (click to enlarge).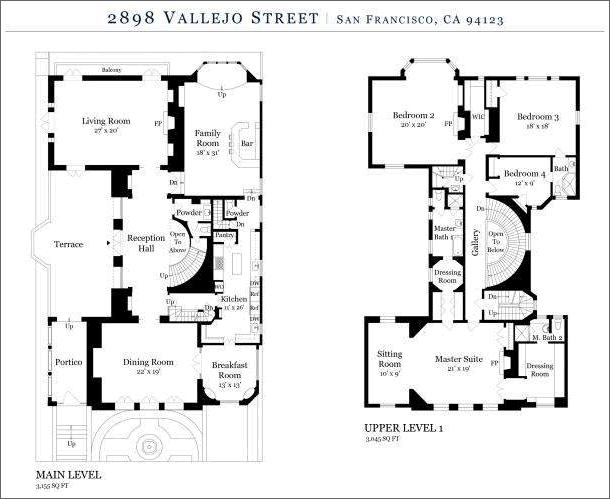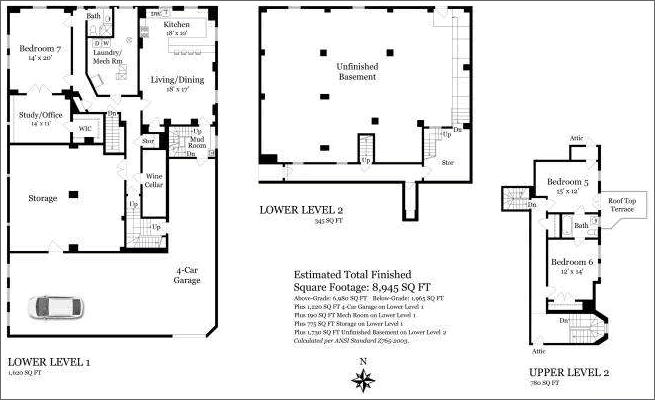 ∙ Listing: 2898 Vallejo (6/5.75) 8,945 sqft – $16,500,000 [2898vallejo.com]
∙ The Alioto's Towering Home On Vallejo Hits The Market For $16.5M [SocketSite]