The proposed Property Tax rate for the City and County of San Francisco will decrease 0.23 percent from $1.1718 per $100 of assessed value in the current Fiscal Year to $1.1691 per $100 of assessed value for Fiscal Year 2012-2013.
Allocation of the tax dollars is as follows: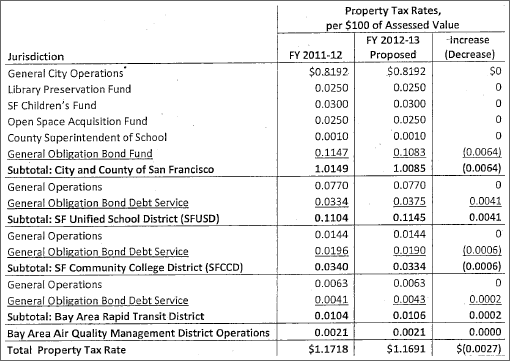 The State has authorized a maximum allowable increase of 2.0% in assessed value this year for properties that haven't changed hands or been improved while the proposed pass-through rate to residential tenants will increase to $0.081 per $100.00 of assessed value for landlords, up from $0.06 in the current fiscal year.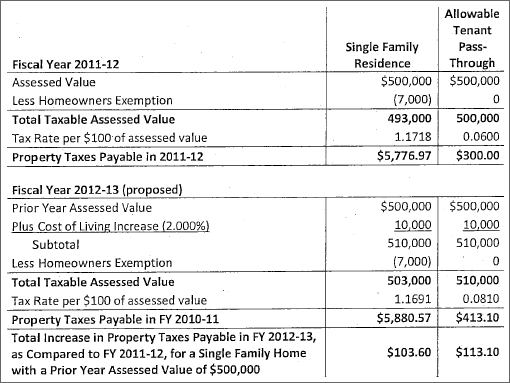 San Francisco's Board of Supervisors is set to vote on the changes tomorrow afternoon.