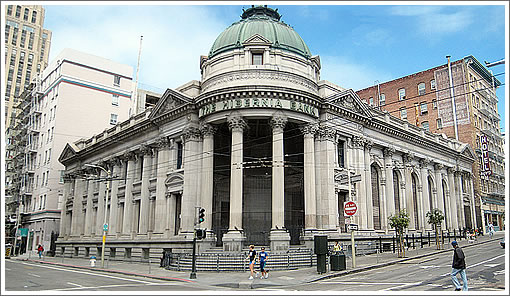 Designed by Albert Pissis and constructed in 1892, the Hibernia Bank Building at 1 Jones and McAllister survived, for the most part, San Francisco's great quake and fire of 1906.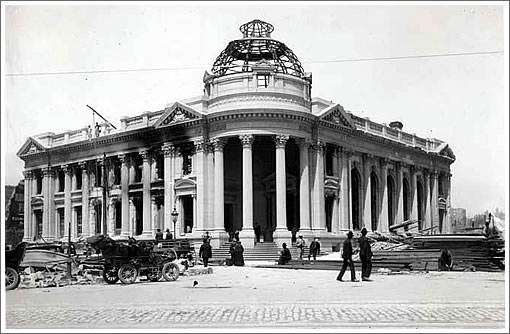 The building's interior was renovated and its dome was reconstructed after the quake, and in 1935 a penthouse "lounge area for the female employees" was added.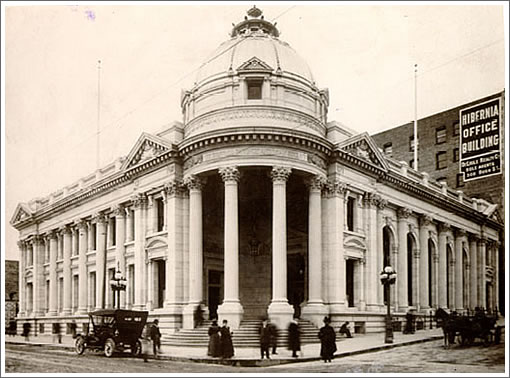 Hibernia Bank vacated the building in 1985. From 1991 to 2000 the building served as the Central Station for the San Francisco Police Department (SFPD). And in 2008, the vacant building was purchased for $3.9 million.
While the new owners still have no tenant nor particular use for the property in mind, they now have a plan to renovate:
Proposed exterior work includes two new stair penthouses, replacement of the existing elevator penthouse, enlargement of three existing window openings for new exit doors at north and west elevations, removal of portion of the existing wrought iron gate at west elevation, and rehabilitation of existing windows, steel roll-up security grilles, and granite.

At the interior, new shear walls and an elevator will be installed, a fire suppression system will be installed, portions of the existing teller counter will be removed and stored on site, and character-defining features and materials such as the extensive decorative marble, plaster, and stained glass will be protected in place and cleaned and repaired only as necessary.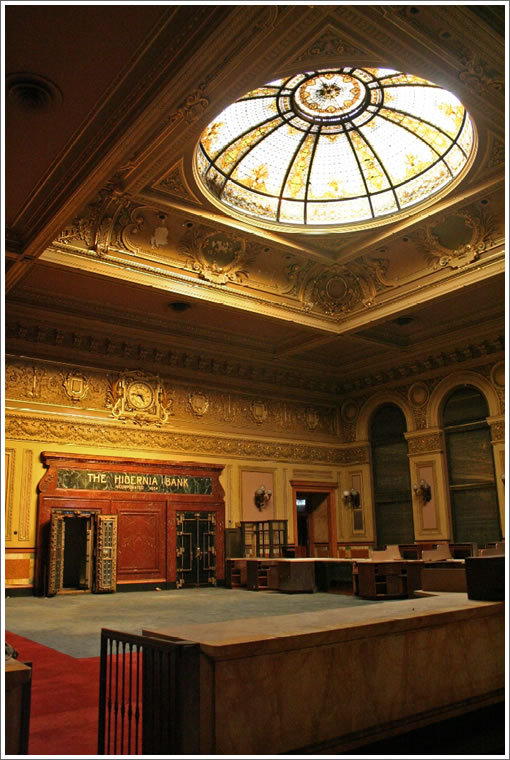 As always, we'll keep you posted and plugged-in. Additional history, current interior shots and the full renovation plan thanks to Planning.