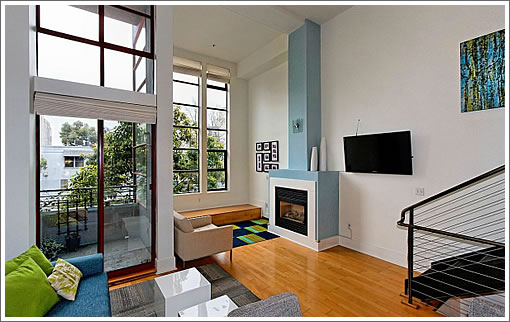 As we wrote about a two-bedroom Central Waterfront condo in April:
Having sold as new for $459,000 in the year 2000 and refinanced in 2007 with a $525,000 first, 2030 3rd Street #9 returned to the market in November 2010 listed for $649,000 with the seller in default and over $30,000 past due on that new note.
Failing to find a buyer despite being reduced to $589,000, the two-bedroom condo was foreclosed upon and sold on the courthouse steps for $440,001 in cash that December.
Flipped with conventional financing in place for $535,000 three months later (March 2011), today the Central Waterfront condo returned to the market listed for $599,900 ($566 per square foot) having been spruced up a bit but otherwise looking rather apples-to-apples.
The sale of 2030 3rd Street #9 closed escrow on Wednesday with a reported contract price of $633,579 ($598 per square foot), up roughly 18 percent on an apples-to-apples basis over the past fourteen months.
∙ Cash Is King But Loans Can Be Leveraged [SocketSite]
∙ 15-Year Mortgage Rates Hit All-Time Low As Purchase Activity Drops [SocketSite]