The conclusion from the California High-Speed Rail Peer Review Group in January, a group formed by the State Legislature and headed by former Caltrans chief Will Kempton.
Until a final version of the 2010 Business Plan is received, we cannot make a final judgment on the Funding Plan. Therefore, pending review of the final Business Plan and absent a clearer picture of where future funding is going to come from, the Peer Review Group cannot at this time recommend that the Legislature approve the appropriation of bond proceeds for this project.
Today, the California High-Speed Rail Authority (CHSRA) will release its revised Business Plan, a plan that's expected to announce a reduced project cost of $68 billion, down from over a hundred billion, and a first leg linking Merced and the San Fernando Valley that would be operational within a decade.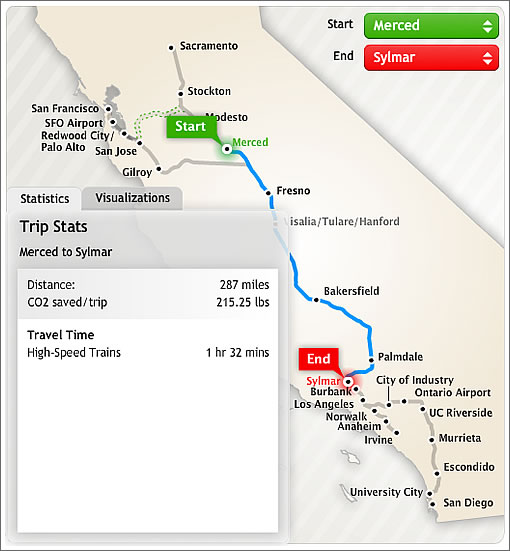 The CHSRA press conference will be live-streamed at 10 am and the revised budget will be made availble at: cahighspeedrail.ca.gov. We'll let you know how the California High-Speed Rail Peer Review Group responds.
∙ California High-Speed Rail Peer Review Questions Plans For HSR [SocketSite]