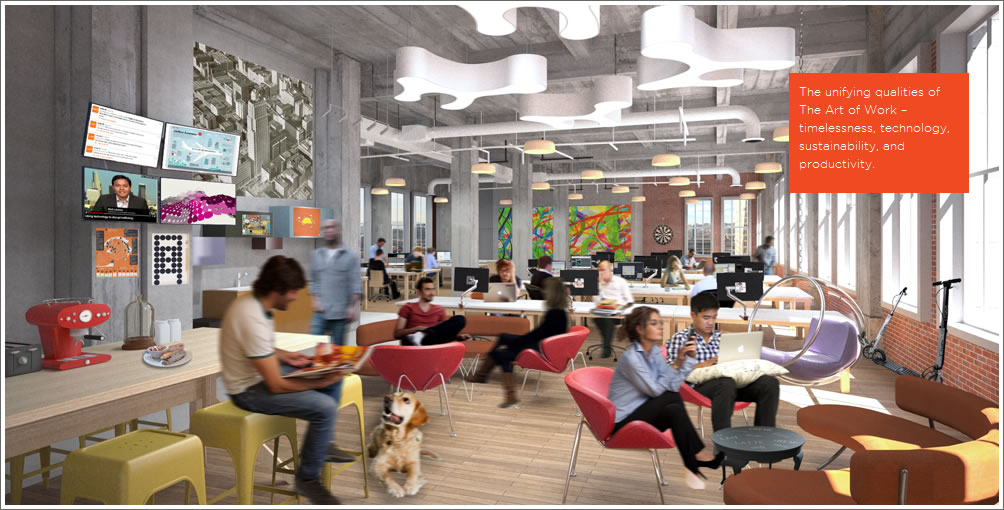 As we noted yesterday, Wilson Meany Sullivan's renovation plans for the 26-story Pacific Telephone Building at 140 New Montgomery no longer include condos and the building will remain an office building targeting "tech start-ups, venture-capital firms and others."
So here's the inside and rendering (click to enlarge) scoop. Ceiling heights will range from 13 to 20 feet on the upper floors, windows will be replaced and be operable (think fresh air and cooling breezes), and the targeted others include law and design firms.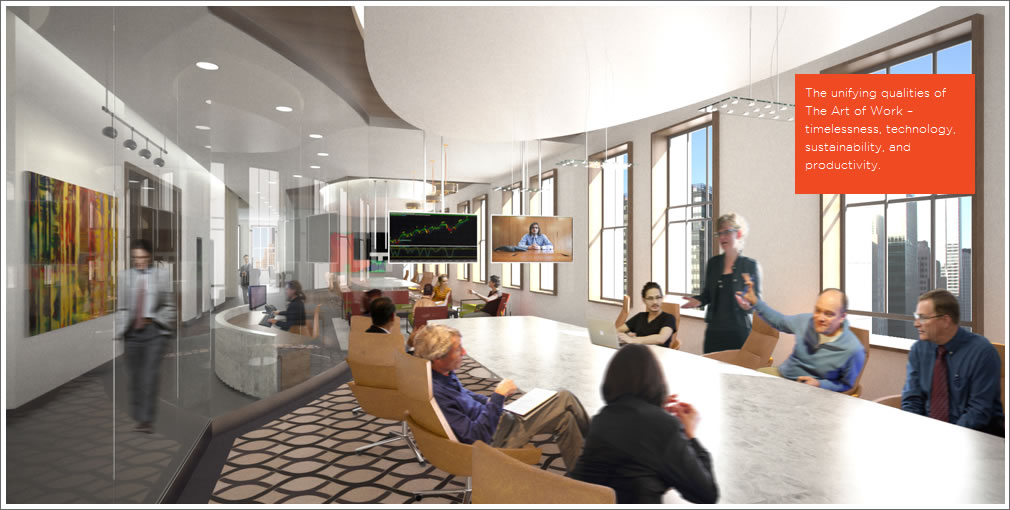 The ground floor of the building will house two restaurant spaces while the building's south facing service yard will become a private outdoor sculpture garden.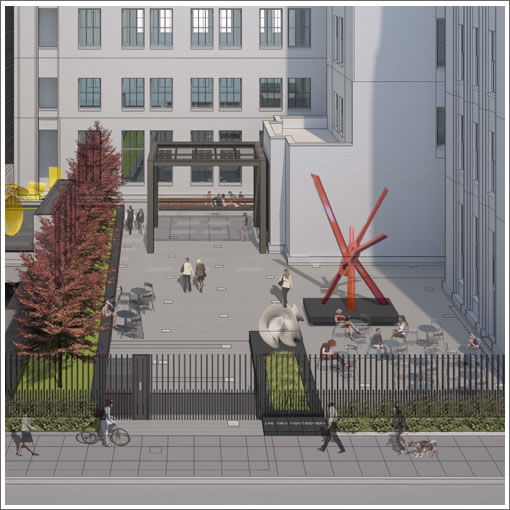 Tenants will have access to secure bike parking, locker room, shower suite and a "bike spa" that "repurposes 140's historic wood-paneled executive board room as a place to tune up your bike before heading out for a lunchtime ride or the commute home."
And yes, there are a few parking spaces below the building for the big hitters and a secured entrance near the adjacent parking garage for everyone else.
∙ 140 New Montgomery: The More Things Change… [SocketSite]