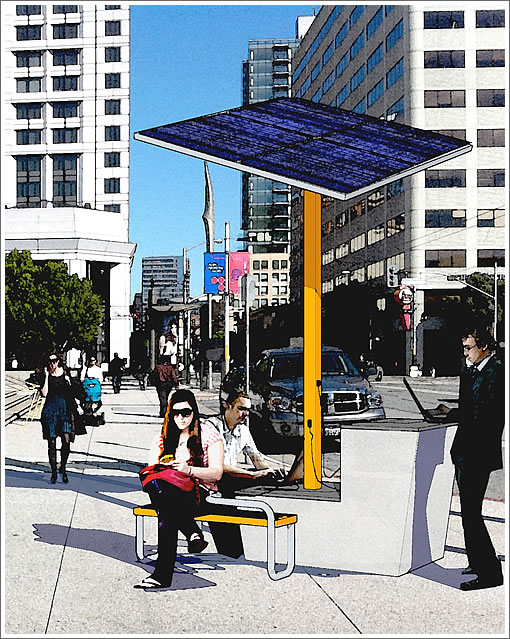 This evening, San Francisco Mayor Ed Lee will officially unveil the Yerba Buena Street Life Plan, 36 projects and initiatives to be implemented over the next ten years for new public spaces, redesigned alleys, public art and sidewalk improvements throughout the Yerba Buena Community Benefit District (YBCBD), including clean energy solar docking stations.
Other plan projects include new dog parks and dog runs, new garden streets with storm water improvements, new bike paths and bike parking, lighting, and artistic crosswalks.
In addition, Mayor Lee will also unveil six "mobile gardens" dubbed "Parkmobiles."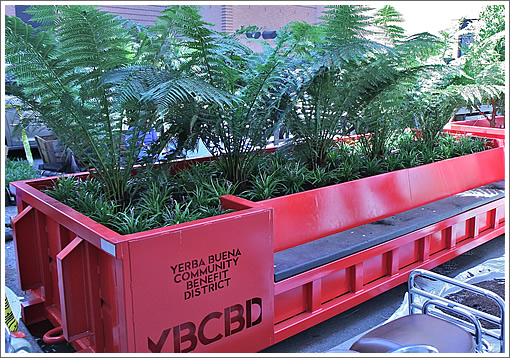 The 16' x 5'9" planted containers which will be circulated throughout the YBCBD will each borrow two parking spaces for two to six months, with the first placed in front of the Catharine Clark Gallery on Minna Street at 3rd Street, and another at the 5M Project on 5th Street at Mission Street.