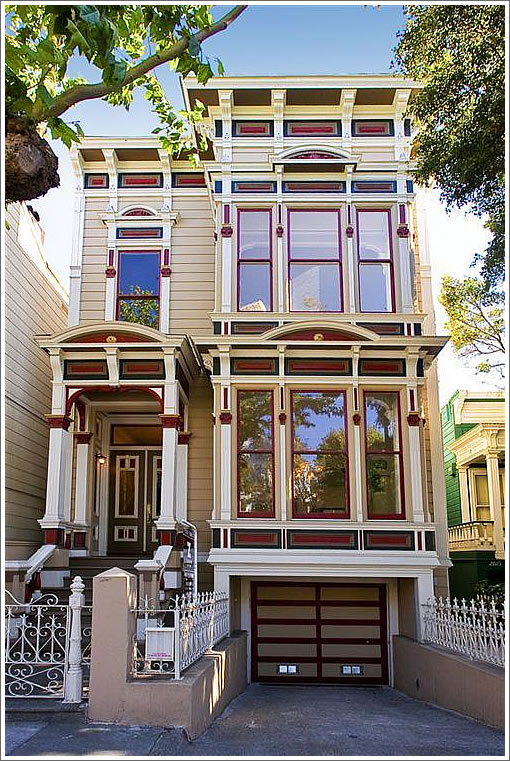 As we wrote in October 2009:
The sale of 2011 Golden Gate Avenue closed escrow on 10/15/09 with a reported contract price of $1,800,000 ($413 per square foot). Purchased for $1,350,000 in July of 2007 but then remodeled and expanded (adding legal bathrooms and square feet), 2011 Golden Gate returned to the market in October of 2008 asking $2,395,000.
It was subsequently reduced and relisted a number of times, most recently for $1,799,000 this past September. And while not exactly apples to apples on account of the remodeling, call it a likely six-figure loss on the investment when all is said and done.
In terms of industry statistics, however, the sale will be officially recorded and reported as "over asking" with less than 40 days on the market.
And while we don't see any permits for additional work since its last sale, as a tipster notes, 2011 Golden Gate Avenue is back on the market and listed for $2,300,000 in 2011, a sale at which would represent a 28 percent ($500,000) bump in value from 2009.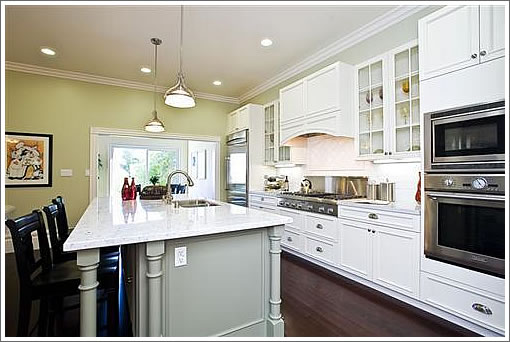 ∙ Listing: 2011 Golden Gate Avenue (5/4.5) – $2,300,000 [MLS]
∙ From Flippy To Floppy And A Cliché For 2011 Golden Gate Avenue [SocketSite]
∙ Not To Be Flip, But If It Wasn't A "Flip" It Looks Like One Now [SocketSite]
∙ Tis' The Season (September) To Return: 2011 Golden Gate Ave Edition [SocketSite]