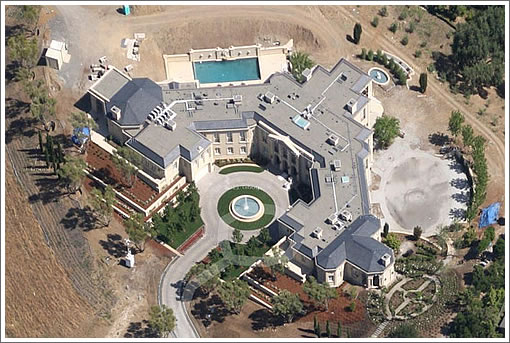 According to the Wall Street Journal, the sale price for the rather large Los Altos Hills home recently purchased by Russian investor Yuri Milner was $100 million, 30 percent more than was previously reported.
The Los Altos Hills mansion runs more than 30,000 square feet and was completed around 2008, according to an architect who helped design the home. Mr. Milner, who heads Digital Sky Technologies, whose investments include Facebook Inc., Groupon Inc. and Zynga Inc., bought the mansion through a limited-liability company. The home was not on the market, according to people familiar with the deal. Mr. Milner has no immediate plans to move into the home, a spokesman said. The sale was previously reported by the website TechCrunch; it and other outlets had reported the sale at $70 or $75 million.
The symmetrical limestone mansion with San Francisco Bay views was inspired by 18th-century French chateaux; the design process began around 2001, according to architect William Hablinski, who designed the home with his then-partner Richard Manion. "There wasn't a real budget," Mr. Hablinski said of the home, which has a ballroom, home theater, wine cellar and indoor pool. Public records put the house at about 25,500 square feet with a 2009 completion date.
Believe it or not, the purchase was hedged seller financed with a $50 million dollar note.