While the Planning Commission reviewed the latest Glen Park Community Plan in a special session this morning, this afternoon the Commission will review a request to convert the two-story building at 140 9th street into an arts complex ("including two dwelling units, eight group housing units, and artist studio and gallery space") and the proposed rebuilding of 449 Buena Vista East, a project that was first submitted to Planning in 2005.
The Project includes a major alteration to the existing one-and-a-half-stories-over-garage, two-unit residential building, built circa 1923.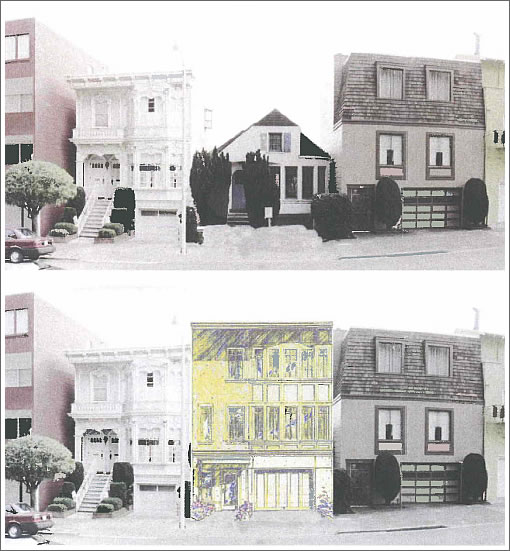 It includes an approximately 5'‐0" horizontal front addition (which results in façade alterations), a horizontal rear addition that does not increase the overall depth of the building, and a vertical addition that results in a height increase of 12'‐0".
Opposed by the elderly neighbors to their right above who believe the project "will substantially reduce direct eastern sun light exposure to the back of their house and to their rear balcony," the project sponsor offered to expand their neighbors deck in order to provide them with more accessible usable open space, an offer the neighbors declined.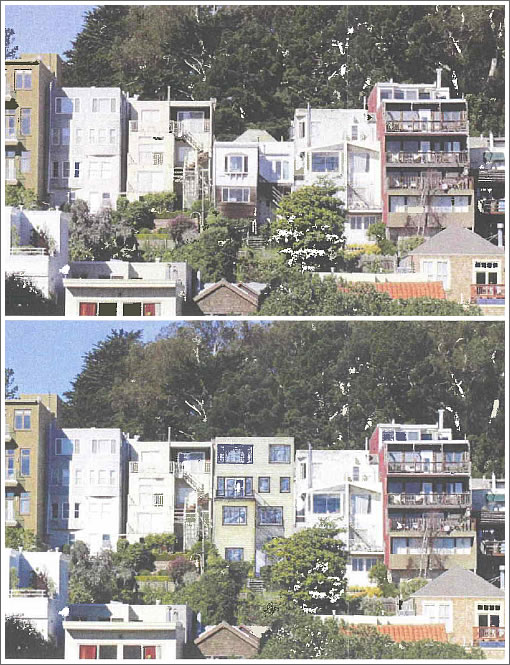 After five-and-a-half-years years of review and revision, and a full story shorter than originally proposed, the Planning Department recommends the Planning Commission approve the plans for 449 Buena Vista Avenue despite their neighbors opposition.
∙ Glen Park Community Plan [sfplanning.org]
∙ San Francisco Planning Commission Agenda: 2/24/11 [sfplanning.org]
∙ 140 9th Street Arts Complex Proposal [sfplanning.org]
∙ 449 Buena Vista Avenue East Proposal [sfplanning.org]