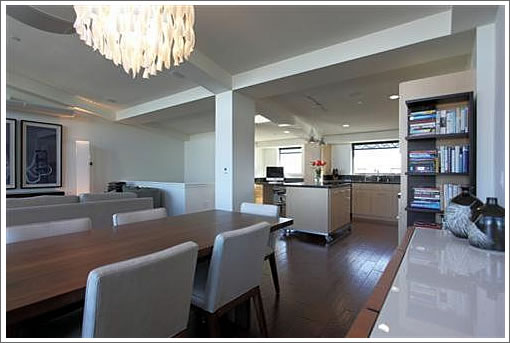 Public records suggest the Esprit Park two-bedroom known as 875 Indiana #515 sold for $1,250,000 in November of 2008, the same year the San Francisco Business Times named Esprit Park its "New Community of the Year."
It's now two years later and the top floor condo is back on the market and listed for $950,000 (24 percent under its New Community of the Year price). As we noted in 2008 with respect to a top floor sister unit which had been listed for $1,095,000 that November:
While asking at least $105,000 less than "similar units" in the development, after a month on the market the listing for that investor owned and "insatiable" two-bedroom at Esprit Park has been withdrawn. As always, another data point for plugged-in people.
∙ Listing: 875 Indiana #515 (2/2.5) – $950,000 [MLS]
∙ Not So Quick For That "Insatiable" Homes On Esprit Park Flip (#S514) [SocketSite]
∙ A Quick Friends And Family Esprit Park Flip? [SocketSite]