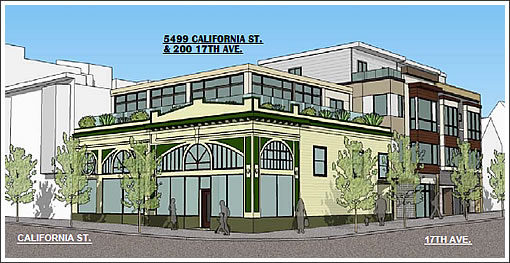 On one large 5,088 square foot lot at the corner of California and 17th Ave two buildings currently stand: a one-and-a-half-story commercial building fronting California (5499 California Street) and a mixed-use structure that wraps around 5499 California to front both California (commercial) and 17th Avenue (two residential units).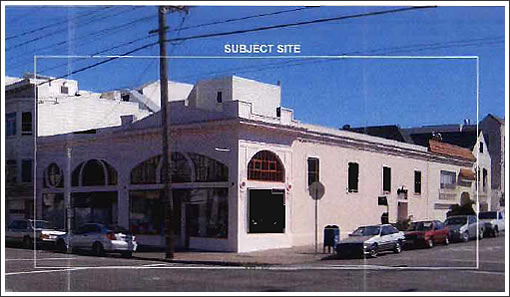 As proposed, the two residential units at 214-216 17th Avenue will be razed along with a slice of the commercial buildings and the lot will be split. The remaining portion of the commercial buildings will be rebuilt as one with a residential unit added above, while a four-story building with three units and four parking spaces will rise on the newly created lot.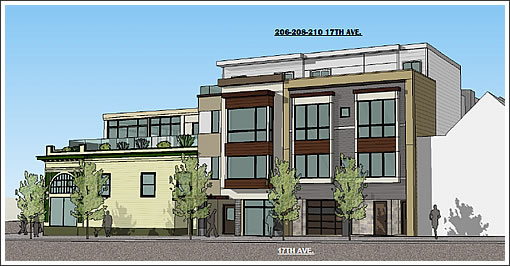 And there's no need to get your tutus in a bunch, Miss Tilly's Ballet School which currently occupies the two interconnected commercial spaces plans to resume their plies on-site once the building is rebuilt.