In addition to the fates of 673 Brussels and 448 Diamond, the appeal of the proposed development at 1050 Valencia and an application to build at 380-398 Randolph Street will be heard by San Francisco's Planning Commission this afternoon as well.
With respect to the development on Randolph: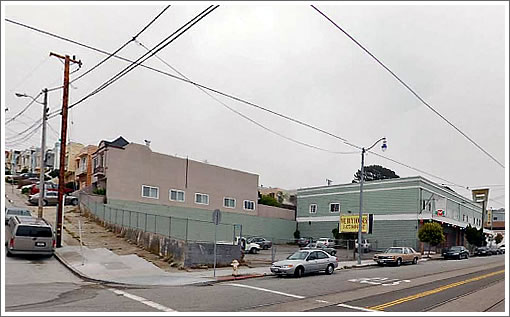 The proposed project includes the construction of a new, three-story, mixed-use structure on the existing paved parking lot. As proposed, the new building would provide two retail spaces at the ground level, eight residential units with eight off-street, below grade parking spaces, and an 18-room Residential Care Facility that can accommodate up to 36 occupants.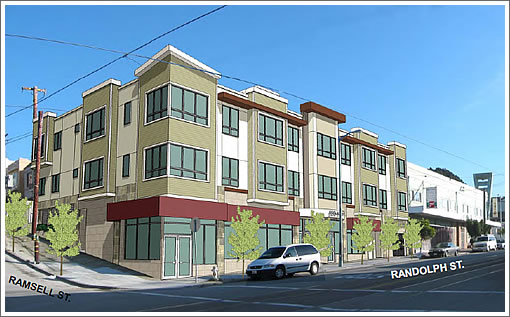 The Department recommends the Commission approve the development on Randolph.