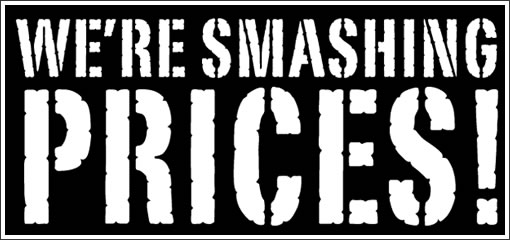 In October 2008 the sales office at Symphony Towers (750 Van Ness) "smashed" prices by up to 30% with penthouse studio #T907 being reduced from $515,000 to $419,000. The verbiage at the time:
For ONE WEEKEND ONLY, your clients can take advantage of dramatically reduced prices on Symphony Towers' Tower One residences.
This sale will take place from November 14-16, so don't miss out!
For those who did miss out, however, the sale was extended.
Due to an overwhelming response, we are extending the Tower One Closeout prices to our VIP clients and brokers through the end of November.
There are only a few homes left, so CALL TODAY. Don't miss out on this last chance to own a home in San Francisco at unheard of prices!
And don't fret if you missed out on that last chance unheard price of $419,000 for #T907 in 2008, for last week the sales office at Symphony Towers announced a studio sale "in celebration of the weather" with #T907 now priced at $389,000 (which happens to be the same price they were asking for "one weekend only" in February 2009 as well).
Having sold half of the 26 units that were temporarily turned into rentals over a year ago, Symphony Towers is now 90 percent-ish closed or in contract.
∙ Price Cuts Of Up To 30% At Symphony Towers (750 Van Ness) [SocketSite]
∙ Symphony Towers Moves To Sell Twenty-Six Leased Leftover Units [SocketSite]