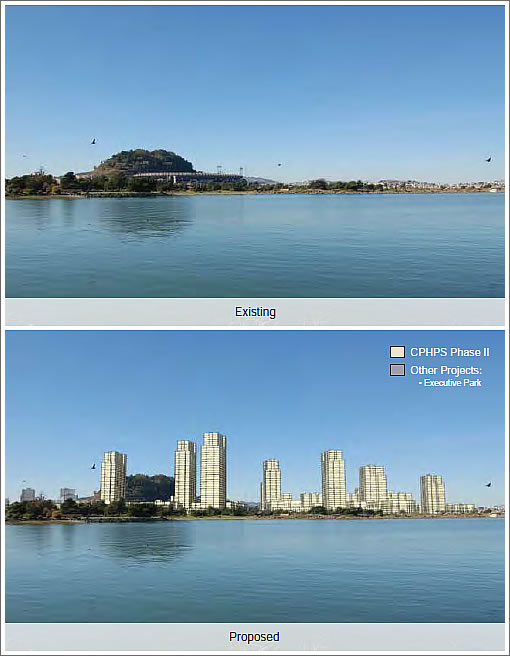 Previously approved by the Planning Commission by a 4-3 vote (unanimously by the Redevelopment Agency), an appeal of the Candlestick Point and Hunters Point Shipyard redevelopment EIR will be heard by San Francisco's Board of Supervisors today.
The appeal is sponsored by the Sierra Club, SF Tomorrow, POWER, Yerba Buena Chapter, and the Golden Gate Audubon Society.
Also previously approved by the Planning Commission but with appeals being heard by the Board today, the 900 Folsom/260 Fifth Street Project.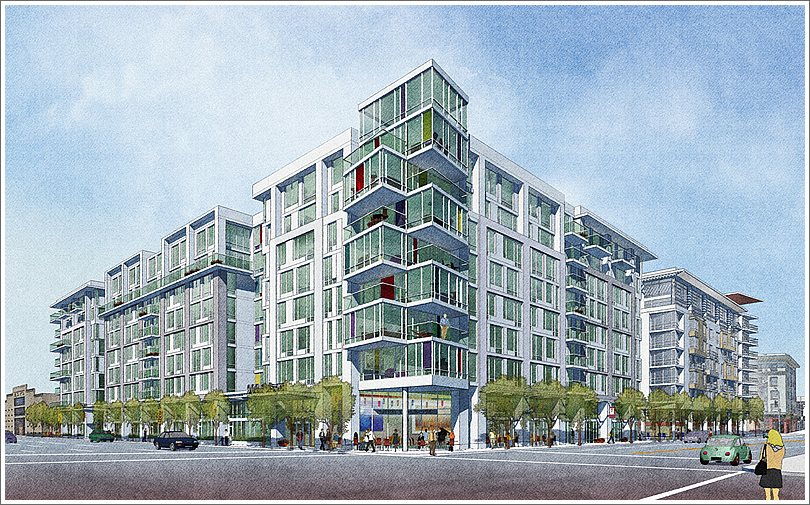 The appeals of 900 Folsom and 260 Fifth Street are being led by the South of Market Community Action Network (SOMCAN) and Manilatown Heritage Foundation.
UPDATE (7/14): Board Of Supervisors Affirms Both Hunters Point And 900 Folsom EIRs
∙ Candlestick/Hunters Point Environmental Impact Report Approved [SocketSite]
∙ The Grand Plan And Aesthetics For Candlestick/Hunters Point [SocketSite]
∙ Candlestick Point – Hunters Point Shipyard EIR Appeal [sfbos.org]
∙ New And Approved: 900 Folsom/260 Fifth Street Project [SocketSite]
∙ 900 Folsom/260 Fifth Street Project: The New New Design [SocketSite]
∙ 900 Folsom Street EIR Appeal [sfbos.org]
∙ 260 – 5th Street EIR Appeal [sfbos.org]