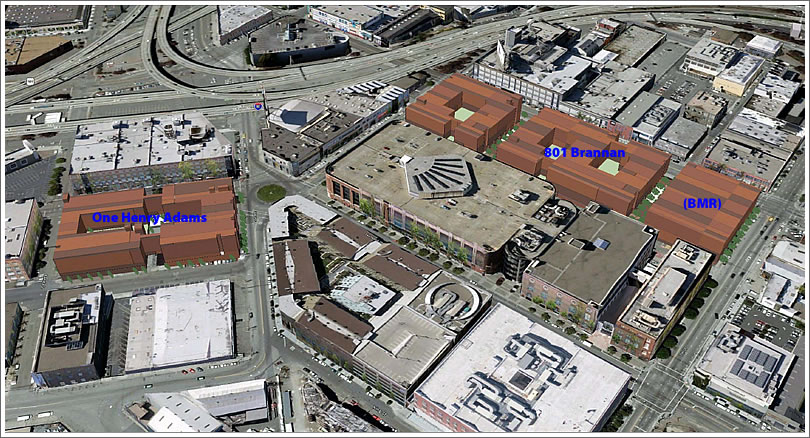 The proposed development of 801 Brannan and One Henry Adams (click renderings to enlarge) has been in the works for over ten years, at one point hoping to be delivered in 2008 (and then 2010). The development would raze four buildings across two sites.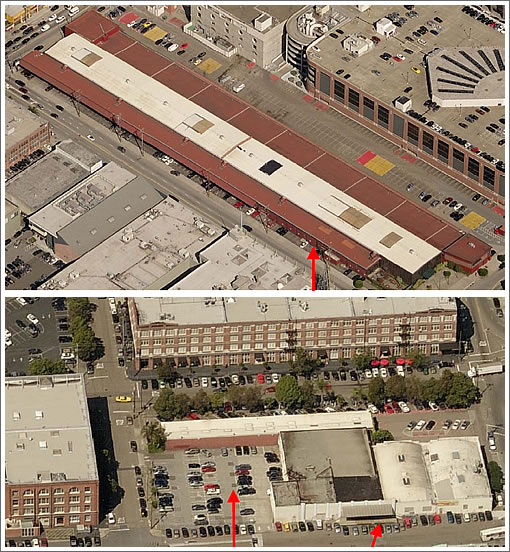 Rising on the sites would be five six-story/sixty-eight-foot buildings with up to 819 residential units over ground floor retail and 798 parking spaces. In terms of unit mix: 455 one-bedrooms, 315 two-bedrooms, 20 three-bedrooms, and 29 lofts as proposed.
And in terms of open space, 75,000 square feet of internal courtyards, passageways between buildings, and in a landscaped strip along the southern edge of 801 Brannan.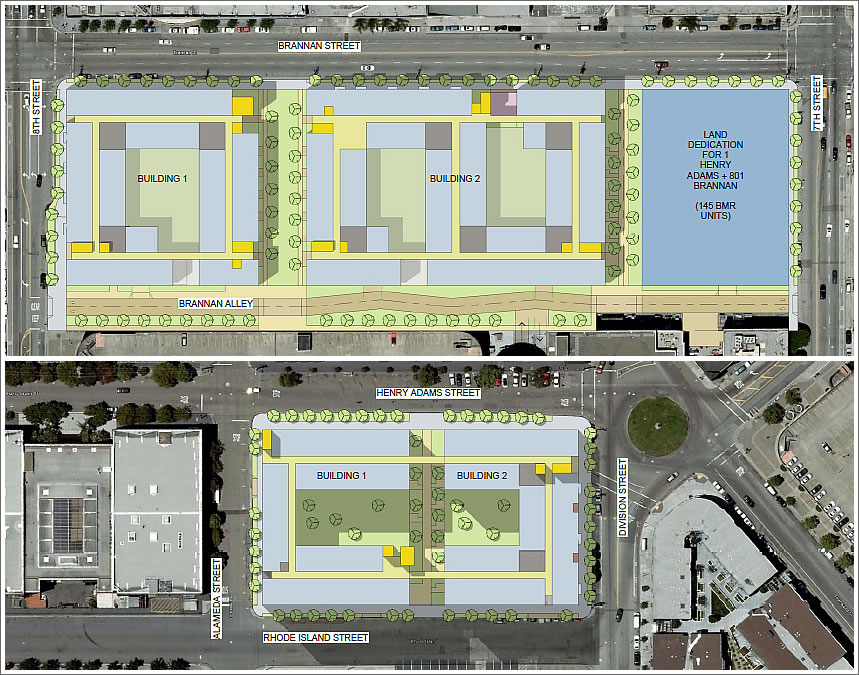 In light of the Eastern Neighborhoods Interim Permit Review Procedures, plans for the proposed development are being heard by San Francisco's Historic Preservation Commission today. And yes, all renderings are simply massings so far.
∙ San Francisco Historic Preservation Commission Agenda: June 16, 2010 [sf-planning.org]
∙ 801 Brannan Street / 1 Henry Adams Street HPC Review [sf-planning.org]
∙ Eastern Neighborhoods Plan, It's Not Just For Policy Wonks Anymore [SocketSite]