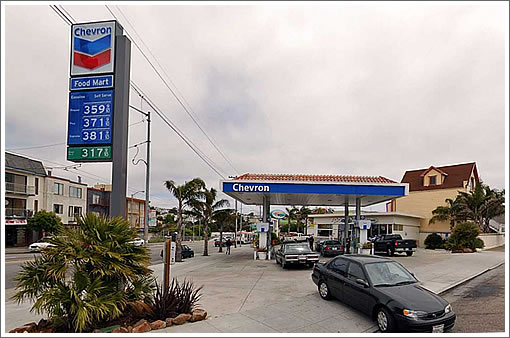 San Francisco's Planning Department has issued its notice of intent to adopt a Mitigated Negative Declaration (which is a good thing if you're the developer) for the proposed redevelopment of the corner of Mission and Ney from gas station to residences over retail.
The proposed project would include demolition of the existing gasoline service station and associated structures, removal of two underground storage tanks, and construction of a four‐story, approximately 40‐foot‐tall mixed‐use building.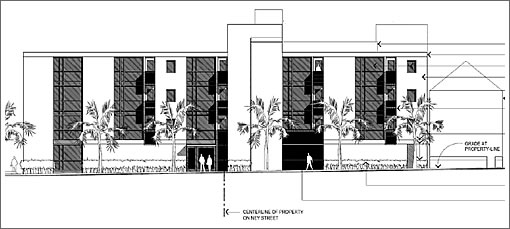 The proposed approximately 31,480 gross‐square‐feet (gsf) building would include 12 residential units (approximately 18,210 sf) on the second through fourth floors, approximately 1,990 sf of ground‐floor retail, 6,030 sf of common and circulation space, 3,355 sf of open space, and a 15‐space ground‐floor parking garage (approximately 5,250 sf) with ingress and egress from Ney Street.
Speaking of which, who's got the latest scoop on 2465 Van Ness, 1031 Divisadero, or any other shuttered stations about town?
∙ Intent to Adopt a Mitigated Negative Declaration: 4199 Mission [sf-planning.org]
∙ The Development Of 1301 Divisadero: A Plugged-In Reader Reports [SocketSite]
∙ A Reader Asks: What's In The Works For 2465 Van Ness? [SocketSite]