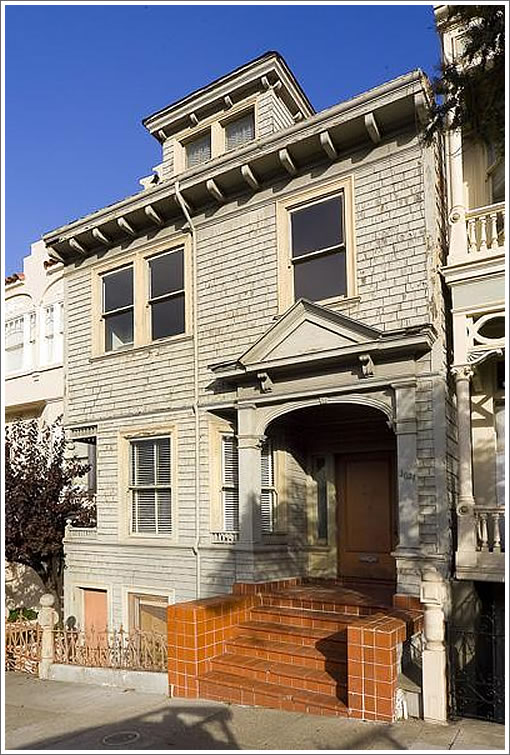 From the listing for 3024 Pierce Street in December 2007 (and as it looked above):
Prime Cow Hollowv location, Estate sale, 3br, 1ba, 2 story Edwardian home with nice yard, full basement, original detailing. East/West exposure. Classic fixer with huge potential.
Sold for $1,850,000 in January 2008, 3024 Pierce Street has since been fixed up and just returned to the market ("has not hit the MLS…sign went into the ground about 15 minutes ago") asking $3,599,000, a big number for the 2,500 square foot home.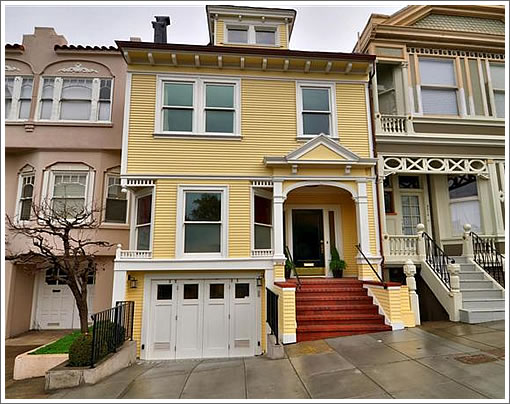 And the factoid and execution that caught our eye: "I [think] this is the only home in America to have this BI-Fold Garage Door system by FAAC." We do like a good door.
∙ Listing: 3024 Pierce (3/2) 2,500 sqft – $3,599,000 [3024PierceStreet.com]