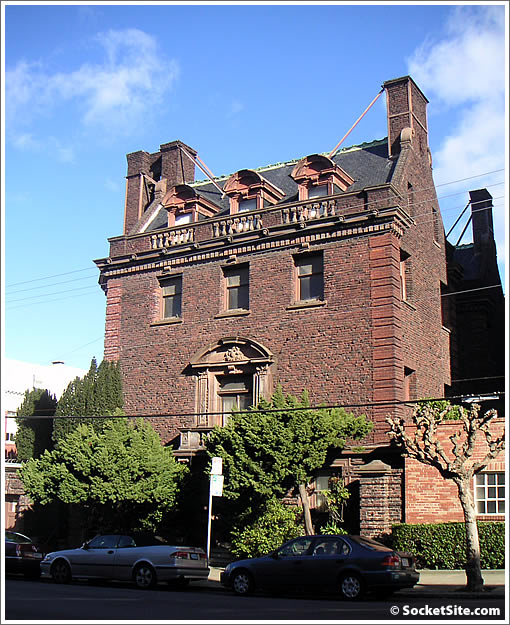 As we reported with respect to the landmark Bourn Mansion (2550 Webster) via a plugged-in tipster a week ago:
"…[they] had to find a trustee for Chapter 11 so all previous bids were thrown out. Now the trustee has ratified an offer and an overbid schedule has been made, so now the overbid and sale approval will take place on December 22. Overbidders must have offers in by no later than December 17, 2009 at 4:00 pm and the first minimum overbid has to be $2,550,000 (the list price is $2,900,000)."
As a plugged-in source reports today:
The sale of the house was approved this morning. The motion to dismiss was denied.
UPDATE: The approved sale price: $2,790,000.