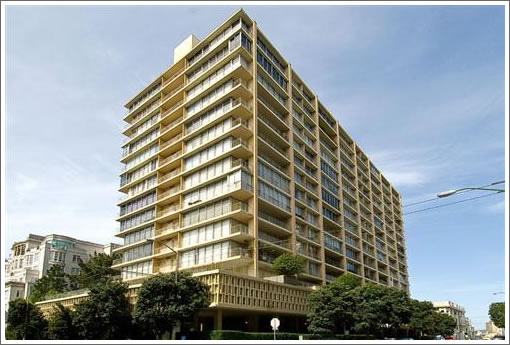 A tax assessed value of $2,393,000 would suggest a sale price not too far from the $2,350,000 asking price for 1333 Jones Street #505 when last on the market. Back on the market today, the two-bedroom and two-bath Comstock Co-op is asking $2,395,000.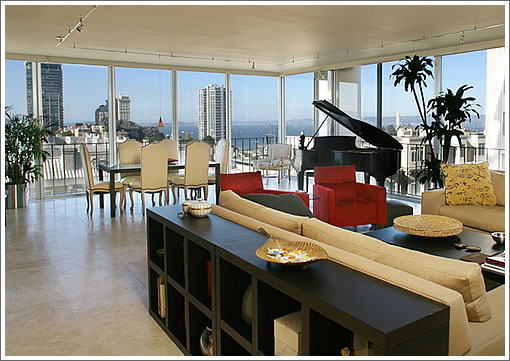 Big views (which look even bigger through a telephoto lens), a "stunning" remodel (prior to the last sale), and a front door we kind of adore (although perhaps not on this unit).
Also on the market, the not so recently remodeled unit a floor above (#605) asking $2,399,000, and the not quite so view-tastic unit a floor below (#405) asking $1,645,000.
∙ Listing: 1333 Jones #505 (2/2) – $2,395,000 [MLS] [Previous Listing]