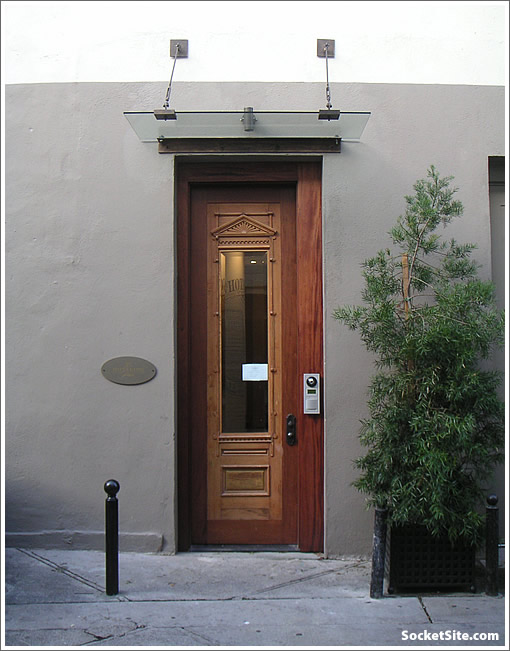 Down the alley from Villa Taverna and above Aventine, what was once a "bathhouse, saloon, warehouse and denim overall factory" is now the nine condos of 25 Hotaling Place.
Originally called Jones alley, the small street that runs between Jackson and Washington Streets started life as an alley servicing the warehouses of old San Francisco's bourgeoning waterfront. In the early 20th century it was given its present name—Hotaling Place— commemorating one of the Gold Rush-era's most successful entrepreneurs.
Anson Parsons Hotaling arrived in San Francisco in the mid-1850s and founded A.P. Hotaling & Company, a distributor for Cutter's Bourbon Whisky. During the 1906 Earthquake and ensuing fire, sheer luck and a change in wind spared Hotaling's warehouse. This led to one local commentator to pen the following lines that are now etched in the city's folklore: "If, as they say, God spanked the town for being over frisky, Why did he burn the churches down and save Hotaling's Whiskey?"
A plugged-in tipster reports on the development:
They finally put up a decent website for [25 Hotaling] which has been selling quietly for a couple of months. They claim they've already sold one of the nine units.
Photos look interesting, but there's a suspicious lack of square footage info and on the floorplans [see links below] the units look small.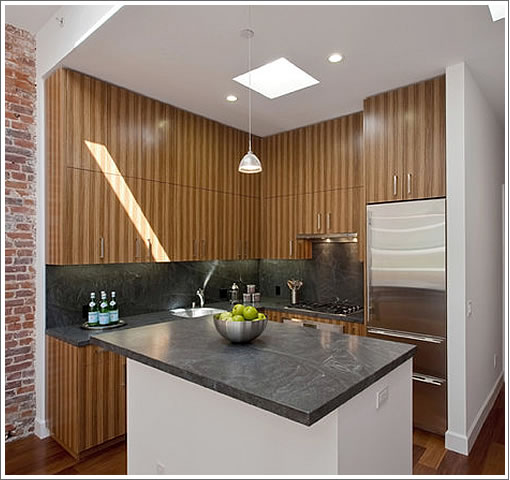 In addition to nice details, every unit has one or more shortcomings; it's a great neighborhood, though.
Pricing and monthly HOA dues for the Hotaling nine:
∙ 25 Hotaling #A (1/1) – $629,000 ($399/mo HOA)
∙ 25 Hotaling #B (1/2) – $649,000 ($424/mo HOA)
∙ 25 Hotaling #C (1+/2) – $859,000 ($469/mo HOA)
∙ 25 Hotaling #D (1/1) – $589,000 ($383/mo HOA)
∙ 25 Hotaling #E (2/1.5) – $889,000 ($469/mo HOA) [MLS]
∙ 25 Hotaling #F (1+/1) – $639,000 ($399/mo HOA)
∙ 25 Hotaling #G (1/1) – $669,000 ($396/mo HOA) [MLS]
∙ 25 Hotaling #H (1/1) – "SOLD" ($384/mo HOA)
∙ 25 Hotaling #I (1+/1) – $689,000 ($399/mo HOA)
And yes, all listed parking is leased.
∙ 25 Hotaling [25hotaling.com] [Floor Plans: A/D/F/G/I | B/C/E]