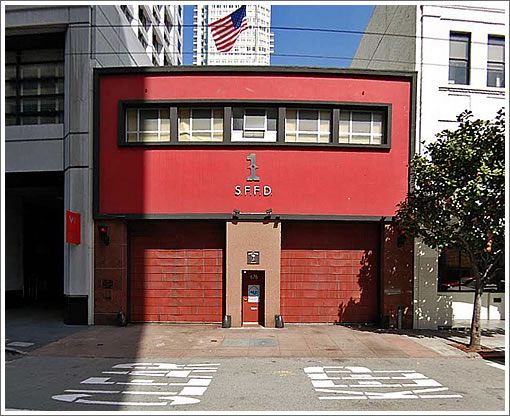 After abandoning plans to build CAMP (Contemporary Art Museum Presidio) in July, the Fisher's engaged in "hush, hush" talks with SFMOMA to expand their South of Market space (taking over San Francisco's Fire Station No. 1 on Howard) and join collections.
And while not yet in writing, it appears as though those talks were successful assuming $60 million can be raised for the 100,000 square foot expansion.
"[A]dding the Fisher collection to SFMOMA would require expanding the museum, which involves city permits, an environmental review and design plans, and the removal of a century-old building and a fire station. The process could draw neighborhood and political opposition and most likely would take at least two years.
Newsom said he and others are working to fast-track the permitting process."
Despite the Mayor's words today ("To lose this would have been devastating") it's a mayoral effort that wasn't quite as emphatic when plans called for building near District 7.
UPDATE (9/28): As a reader noted yesterday, Don Fisher passed away at his home in Pacific Heights. Our condolences to his family.