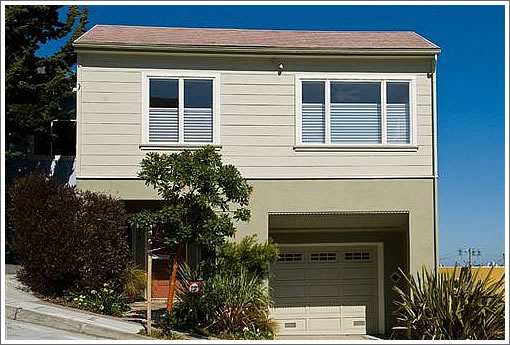 The apples-to-apples sale of 714 Duncan closed escrow on 6/23/09 with a reported contract price of $1,095,000. Purchased for $1,413,000 in January 2008, a transfer forced the "mark to market" sale and the realization of a 22.5% drop in value.
As we wrote when listed for $1,295,000:
There's little doubt the quick turn will result in a loss as even with "typical San Francisco appreciation" transaction costs wouldn't be covered. But that doesn't mean this data point will be flawed. In fact, this sale will provide some rather clean commentary on changing neighborhood values over just the past year. And that's why we like, and offer, our apples.
And when subsequently reduced to $1,195,000 as well.
∙ Apples To Apples With Views, Views, Views! (714 Duncan) [SocketSite]
∙ Four Weeks Riper (And Another Reduction) For This Noe Valley Apple [SocketSite]
∙ Expectation Setting: San Francisco Appreciation [SocketSite]