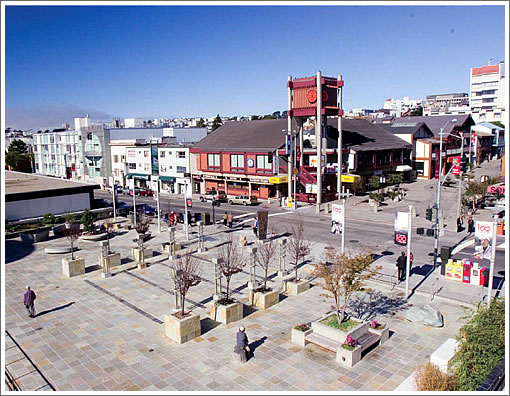 While 3D Investments' redevelopment of the Japan Center Mall and Peace Plaza was pushed back by the economy late last year, the Planning Department's Japantown Better Neighborhood Plan has been pushing forward.
Yesterday a draft plan which includes an overhaul of Peace Plaza and "the conversion of the western two lanes of Webster Street, between Geary Boulevard and Bush Street, into a neighborhood park" was endorsed acknowledged by the Planning Commission.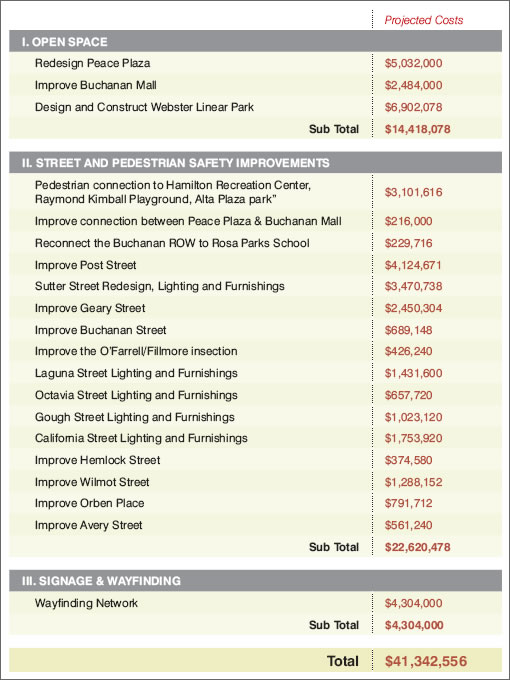 The proposed $41.3 million budget "would need to be raised through development impact fees and neighborhood taxes to pay for proposed public improvements included in the draft 20-year plan."
UPDATE: A correction from a plugged-in reader:
The draft was "acknowledged", not "endorsed" by the Planning Commission. The Planning Commission added language to the resolution to emphasize that this plan is a work in progress and it does not endorse some of the most controversial contents, such as proposed heights.
∙ Japantown: The Question, The Answer And Your Chance To Embellish [SockeSite]
∙ Japantown Better Neighborhood Plan [SFGov]
∙ Commission backs Japantown overhaul [San Francisco Examiner]