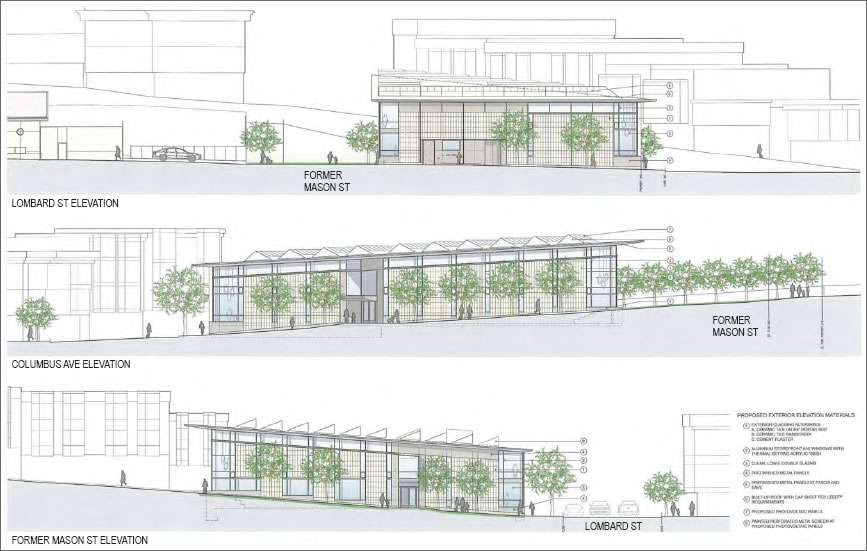 Preparation of an Environmental Impact Report (EIR) for the new North Beach Branch Library and upgraded Joe DiMaggio Playground Master Plan is about to get underway.
As proposed, the existing North Beach Branch Library would be demolished and a new building would rise on the triangle bounded by Lombard, Columbus and Mason streets which is currently nothing more than a surface area parking lot (click images to enlarge).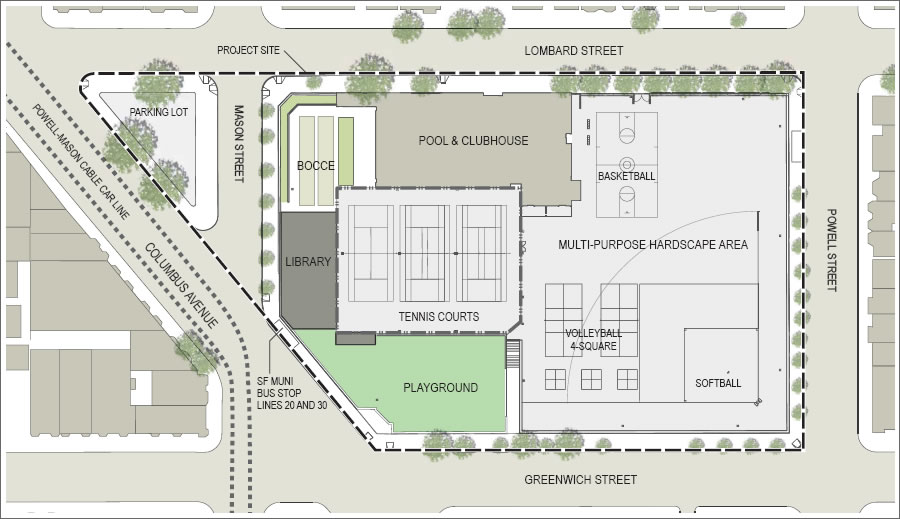 The project's first phase would involve full or partial vacation of a portion of Mason Street to vehicular traffic, landscaping improvements in the former Mason Street right-of-way, construction of a new [two-level] 8,500 sf branch library on the 701 Lombard Street parcel and a portion of the right-of-way, and demolition of the existing library.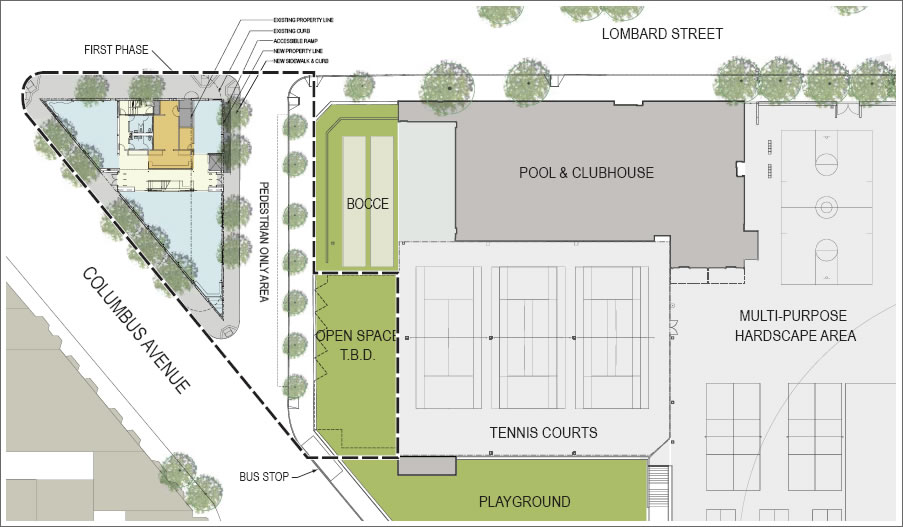 The project's second phase would include excavation, renovation and reorganization of the [Joe DiMaggio Playground]. The project would result in a total net increase of approximately 3,200 sf of library floor area and about 12,100 sf of new open space.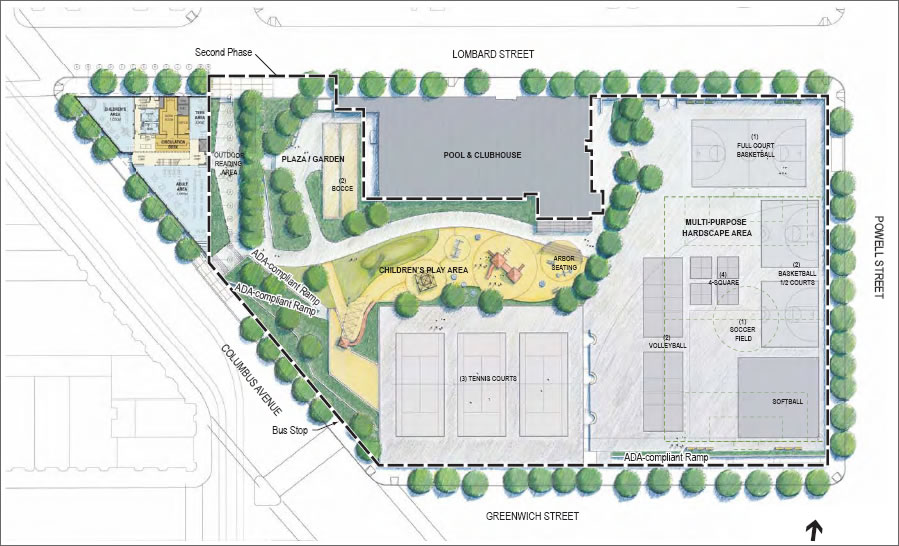 The development team is targeting a 2010 start for Phase One with completion in 2012. Depending on funding, Phase Two would commence as early as 2013 with completion in 2014. Of course that's assuming not too much neighborhood opposition. In North Beach.
∙ Initial Study: North Beach Branch Library & Joe DiMaggio Playground [SFGov]
∙ North Beach Branch Library [ca.us]