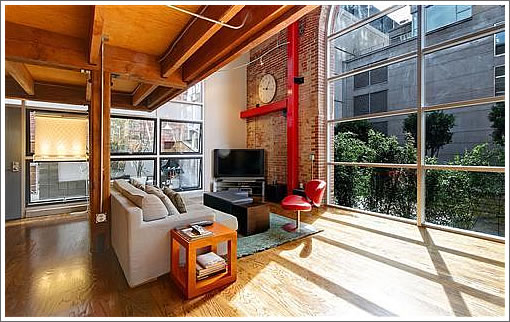 The oversized arched window caught our attention while the modern kitchen (with two Sub-Zeros) kept us looking.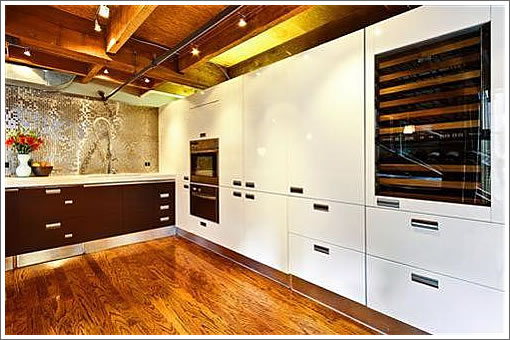 The four headed and two-toned (not to mention two-person) shower got a nod.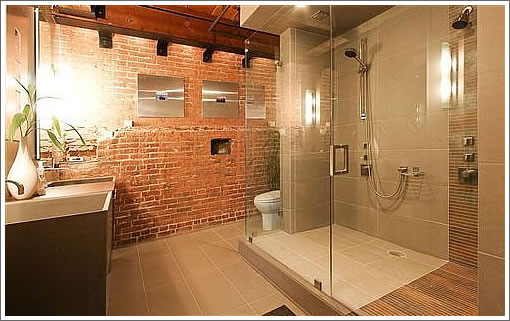 And one other Oriental Warehouse two we couldn't help note: parking spaces.
UPDATE: A plugged-in comment we couldn't help but highlight:
This unit is the largest unit in the building at approx 1800 sq feet. There's not much of a view out the huge carriage window (unless you like the Brannan gym — which can be fun), but still a striking space. The mezzanine is large and runs the full length of the unit with a walk-in closet, laundry room/study, and bedroom. I used to own this unit and it is really great to see what the subsequent owners did with it. Great job!
Cheers. And as always, thank you for plugging in.
∙ Listing: 650 Delancey #112 (2/2) – $1,695,000 [MLS]
∙ The Oriental Warehouse (650 Delancey) [SocketSite]