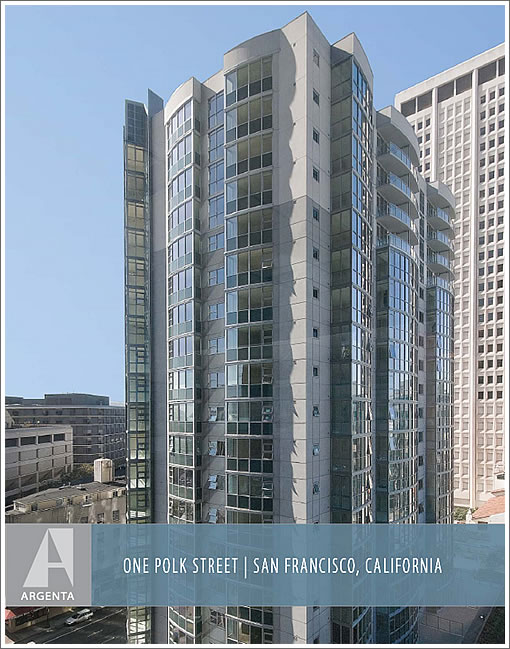 Stop the presses (or rather refresh that browser). While one plugged-in reader reports that "Riverstone Residential came through with the winning offer on the Argenta," another shoots us the following note:
Riverstone Residential is not an investment firm. It's a management company. They don't invest only manage residential properties.
Give us a minute while we sort this one out. Or better yet, help set the record straight.
UPDATE: We hate to hypothesize, but as we haven't been able to officially confirm (and we've already put it out there) here's what we think happened: Anka couldn't get their ask and has decided to keep the property and have Riverstone Residential run it.
Please feel free to prove us wrong (or right). And our apologies for any initial confusion.
UPDATE Redux: We might hate to hypothesize, but we got it right. Confirmation this afternoon from the San Francisco Business Times:
The decision came after a number of suitors, including Tishman Speyer-owned Archstone-Smith, made offers on the property. Offers were significantly below the debt the developers owe on the property, according to sources.
∙ The Scoop: Archstone-Smith Negotiating To Acquire Argenta (1 Polk) [SocketSite]
∙ The Scoop: Argenta (1 Polk) On The Market As An Apartment Building [SocketSite]
∙ Anka not selling Polk Street building, hires management company [Business Times]