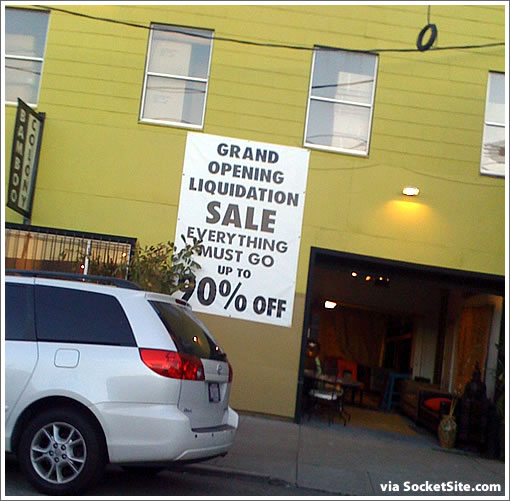 A plugged-in tipster captures the seemingly oxymoronic "Grand Opening Liquidation Sale" sign adorning Bamboo Colony at the base of Potrero Hill. The tipster's succinct subject line: "It's gonna be a deeeep freeze" [in San Francisco].
UPDATE: A plugged-in reader sets the record straight:
This is just a marketing gimmick. I live close by and I have gone to that store a few times (they carry some decent stuff) and asked about the sign and if they are closing shops. They aren't. They have been opened for a couple of months and they keep getting more furniture every time I go in. The sign has always been there.
As such we're scratching our "signs of the times" designation, but standing behind our tipster's first thought.