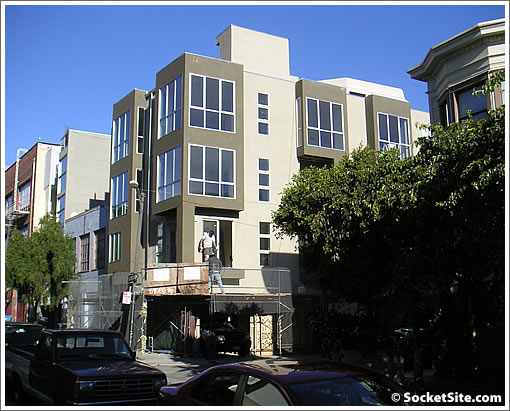 Your Question: What's happening at corner of Layfayette and Minna ("I heard they are going to be rentals rather than for sale")?
Our response: It's a three unit building (21 Lafayette) that we believe was mapped as condos but could very well end up being rented out.
The Opportunity: To prove us wrong (or just add the inside scoop).