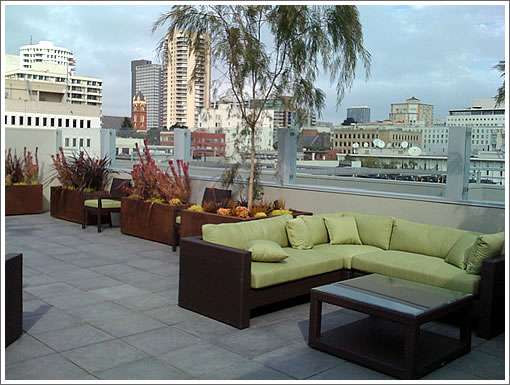 A plugged-in reader provides the scoop on, and a few shots from atop and within, The Artani (818 Van Ness):
The roof deck is really fantastic. It invites a gathering and party, and you have great views easterly of the skyline (new against old San Francisco, a really great juxtaposition).
Unit pricing seems to be more high right now than competitive. Options are very limited, so what you see, for the most part, is what you get. Several units on each floor are available for checking out. 3rd floor is where a variety of staged units are, and where the office is.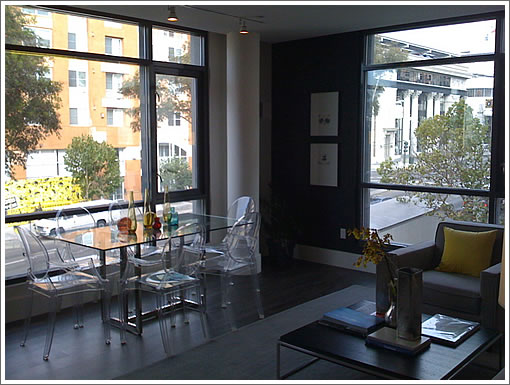 HOA's are all in the $500 range (whether you're wanting a 1bed (1bath), 1bed +den (2bath), or 2bed (2bath)). 1Bed/1Bath have a wild range in pricing ($599k-yes lower floor to $899k-yes higher up with views).
1Bed/+Den/2Bath ranges from $699k to $799k, generally logical pricing with the den units. 2Bed/2Bath really get wild, with pricing from $799k to $989k – and then a heavy jump on the 6th floor to $1.399M (2 bedroom units seem to range from 991 to 1181 square feet).
The $1.399M unit is only about 180 extra square feet bigger than it's $989K sister unit, and perhaps the views make the justification – but it's quite a reach – especially with just a romeo ledge posing as an outdoor space.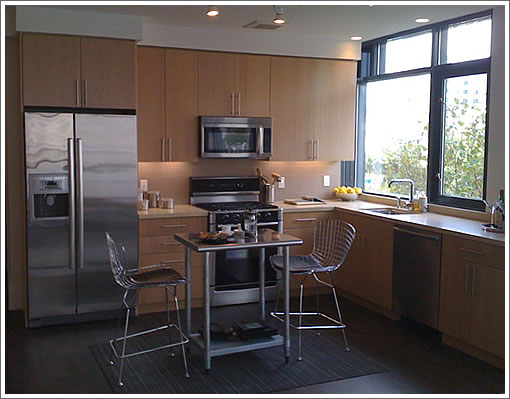 The Van Ness corridor is arriving, especially if they can get these prices. If they can't…perhaps arrival is going to be delayed.
Obviously part fact part opinion, but wholly (and as always) appreciated.
∙ The Artani (818 Van Ness) Update: From Unveiled To Unwrapped [SocketSite]
∙ 818 Van Ness: Building Still Wrapped, Name Unveiled ("The Artani") [SocketSite]
∙ JustQuotes: A Reminder That They're Not Just Building Down In SoMa [SocketSite]