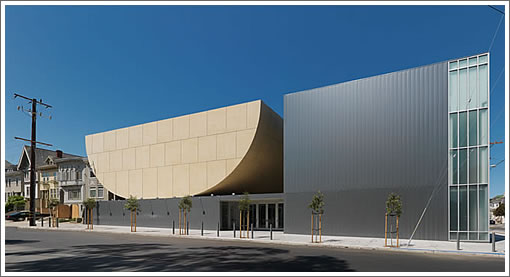 From John King:
As cities mature, they are shaped by the constant tension between old and new, tall and short, broad strokes and fine grain.
Now there's a fresh example of this tension in San Francisco, and it's not some cloud-popping tower downtown. It's a synagogue in the largely residential Richmond District that rises just 40 feet – but commands a prominent corner with a strong modern design that pushes the notion of neighborhood context to the breaking point.
From a neighbor (300 of which had signed a petition against the project in 2005):
I don't think we'll ever get used to it…Nobody on the block likes it. Would you?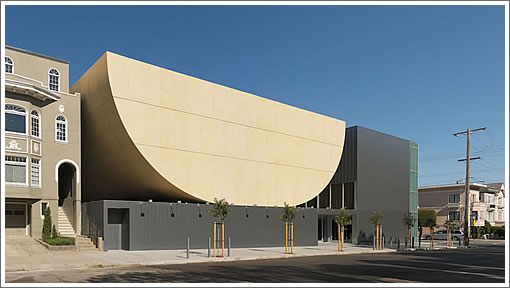 A question to which we'd like to say yes, but in all honesty, probably not if we lived right next door. And just to be clear, these aren't renderings, they're photographs.
UPDATE (8/12): From another plugged-in "NeighborOnTheBlock": "The sentiment expressed by the neighbor is not shared by all of us on the block….It is unfortunate that he was able to speak on our behalf."
∙ New synagogue livens up Richmond District [SFGate]