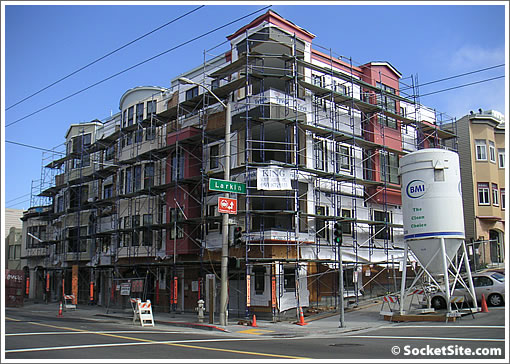 A reader asks: "Does anyone know what they are building on the corner of Larkin and North Point? Are they condos or rentals? Used to be a gas station or automotive repair shop."
We answer: As far as we know, it's officially three lots with a total of eight condos rising, one two-unit building (2998 Larkin) and two three-unit buildings (889 and 899 North Point).
You embellish (if you've got the full scoop).