From a plugged-in tipster last week:
One project that might be interesting to keep your eye on is the former Schlage Lock Factory site in [Visitacion] Valley. For the last two years this has been a survey area, and a Citizen's Advisory Committee (on which I sit) was formed to explore creating a redevelopment district (which includes not only the old lock factory and a piece of former Southern Pacific rail yards, but also a portion of the commercial district on Leland Avenue, which is the neighborhood's main commercial street).
If all goes to plan, in the not too distant future demolition and cleanup of the site might commence, with a view of increasing the number of dwelling units from the current estimated 200 in the project area, to approximately 1800, along with the neighborhood serving retail and new open space. Our efforts are in hope that the project will create jobs in the community, create new transit-oriented neighborhoods, and establish a model of green development in what has traditionally been an overlooked and underappreciated corner of the city. We also hope we will help set the tone for additional developments that may follow in the Baylands to the south, owned by the city of Brisbane.
The CAC meets second Tuesday of each month from 6-8PM, and our meetings generally take place at 401 Tunnel Avenue (at SF Recycling, aka "the dump").
From James Temple today:
The owner of Visitacion Valley's Schlage Lock Co. factory has settled a decade-old contamination lawsuit and transferred the property, clearing one of the biggest obstacles blocking a community-blessed plan to convert the boarded-up site into housing, parks, offices and stores.
And from J.K. Dineen:
The agreement comes a week after the San Francisco Redevelopment Agency published an environmental impact report on the Schlage site. The plan for the site includes 100,000 square feet of retail in addition to the 1,200 homes. It also includes a large park and the restoration of the historic Schlage Lock headquarters. The cleanup [which is slated to last 30 months] will start as soon as the city approves the EIR, [Paragon General Manager Steven Hanson] said.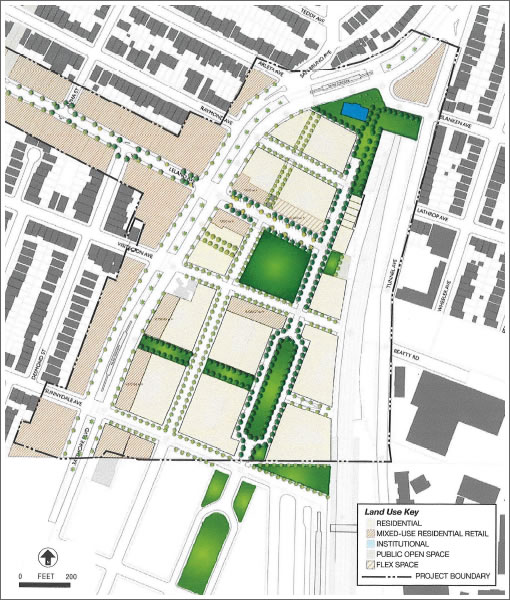 ∙ San Francisco Redevelopment Agency: Visitacion Valley Survey Area [SFGov]
∙ Draft Visitacion Valley Redevelopment Plan (PDF) [SFGov]
∙ Old Schlage Lock factory in S.F. finally sold [SFGate]
∙ Deal struck on S.F. site for 1,200 homes [Business Times]