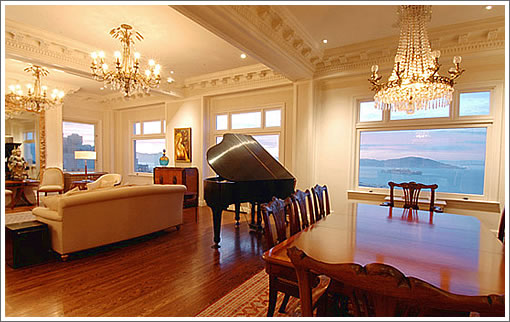 We're not going to make a habit of publishing on the weekends, but we do prefer to kick them off with an outstanding view and perhaps a little history from the Russian Hill Neighbors (if not levity).
[947 Green Street] is known as the "spite building." (Not to be confused with the 30-foot "spite fence" that Charles Crocker built around the property of Nicolas Yung in the Nob Hill block that currently houses Grace Cathedral. Yung was the only holdout in Crocker's mansion block and refused to sell his small property to Crocker.)

The owner of 1000 Vallejo Street built this building to protest the loss of northern and northwestern views from 1000 Vallejo Street by the building at 945 Green Street. The building is L-shaped and higher than 945 Green. It blocks the eastern and southeastern views of 945 Green. The best perspective to understand this is to view the back of 947 Green from the balustrade at 1020 Vallejo Street.

This is a beautiful building with many full-floor condominiums. Elevators open into elegant foyers. The ceilings are high, rooms are large, underlying details are exceptional, and the views are outstanding.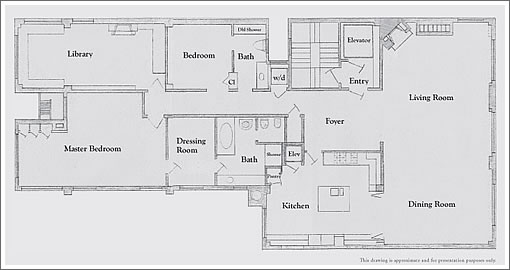 And hey, if you're going to live in the "spite building," you might as well live at the top.
UPDATE: While we still like the story, we believe the Russian Hill Neighbors site might have transposed the addresses, as 945 Green is the taller L-shaped building to the east and was built four years after 947 Green.