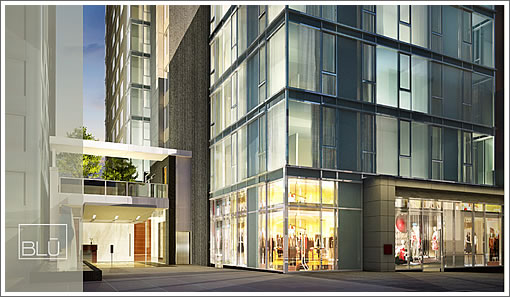 The subject line only tip that just arrived from a reader: "SFBLU's website is finally up!"
The 631 Folsom Street development includes 108 two-bedroom two-bath condos on floors 2-19, and six three-level Penthouses that span the 20th and 21st floors as well as the rooftop.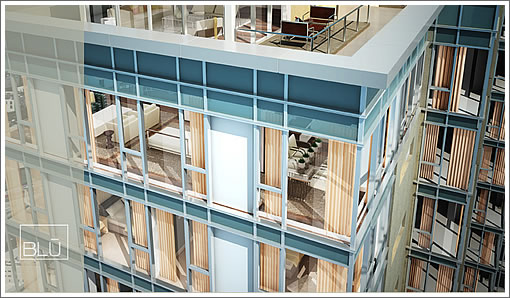 And floor plans, features and renderings are now online with more "coming soon" (from all sides).
UPDATE: A few more bits of information: Sales office is expected to open around the first week of April (with occupancy around October); pricing for the two-bedrooms on floors 2-19 is expected to run from around $740K to $1.4M; and the six penthouses are expected to be priced from $2.5M to $3.5M.