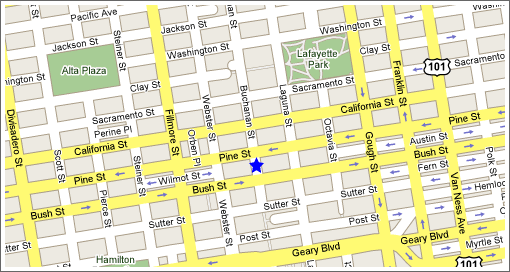 The listing for 1944-1948 Buchanan, a three-unit building in Lower Pacific Heights, notes "Nice building in good condition with good rents" (which add up to $6,425). The listing also notes "REO [bank owned], will entertain all offers" (apparently the good rents didn't cover the good mortgage).
And it's actually a tipster who's responsible for a portion (at most $2,825) of those rents.
I'm one of the tenants there and sold my condo 2 years ago to wait for the pending crash before getting in the market again. Now I find myself potentially having to rent again for higher rent OR buy before I'm ready and before market hits bottom, BUT of more interest to your readers is WHERE this happened and is it a harbinger of many more to come in the hood?
And also, what should I do? Stick it out 'til evicted under Ellis? Or get back in market again?
Questions, questions, questions.
∙ Listing: 1944-1948 Buchanan – $1,795,000 [MLS]