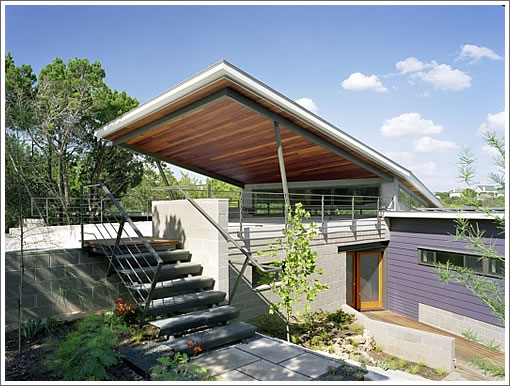 First and foremost, this home isn't in San Francisco, or the Bay Area, or even California. It's in Austin (as in Texas). So what's it doing on SocketSite? Here's the two point pitch from the agent:
First, many people migrate between Austin and San Francisco, often due to common high-tech employers, but also because many in the 'creative class' consider Austin and San Francisco great places to live. Second, this home's design and finish-out are amazing, winning an award from the Austin AIA in 2007.
Sounds reasonable enough, we're suckers for homes built into the side of a hill, and it definitely pays to be polite.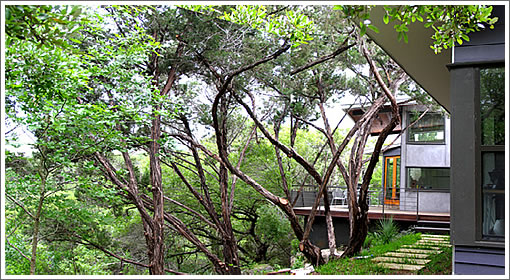 And no, we're not getting anything for this post.
∙ Listing: 1101 Canyon Edge Drive (3/2) – $649,900 (Austin, Texas) [inspiredaustin.com]
∙ JustQuotes: What's/Who's To Blame For "Bad" Building Design In SF? [SocketSite]