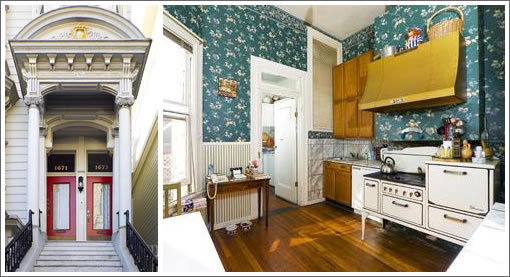 It wasn't the quick $130,000 price reduction (after less than a week on the market), or even the Los Gatos broker's pre-reduction note ("fixup cost $250,000.00 Possible resale value would be $1,700,000.00") which caught our attention.
No, it was simply the vintage Wedgewood stove which conjured up warm thoughts of a traditional Thanksgiving dinner. And of which we can't stop thinking (and counting down).
UPDATE: Since publishing this morning, and after two weeks on the market untouched, the broker's statements about "fixup cost" and "possible resale value" have been removed from the online property description.
∙ Listing: 1671 Bush Street (4/2) – $995,000 [MLS] [Alain Pinel]